Not everybody but most people love to play mobile games. There are Thousands of best android games available on Google Play Store. Every person has its own choice about which type of games he/she wants to play. Whether you are a sports lover or like to be a detective, you can find all types of games on the play store. 
The most popular type of game category includes Adventure, Action, Arcade, Card, Education, Sports, Racing, and so on. So, if you want to play some action game or want a game for your kids so they can educate and entertain at the same time, then you can certainly find such games on the Google play store. 
Today, we going to list the seven best android games of all time. The games may be from different categories as we are not listing category-focused games. Some of the games are a bit old now but still, they are so much popular that we have to put them on the list. 
7 Best Android Games:
Candy Crush Saga

Subway Surfers

Ludo King

8 Ball Pool

PUBG Mobile

Cooking Madness

Call of Duty Mobile
Candy Crush Saga:
Candy Crush Saga is the first of the best android games that we are going to discuss. It is one of the oldest games in the play store. It is released on November 15, 2012, which is about seven and a half years ago from today. It is the most popular puzzle game which is played by millions of people.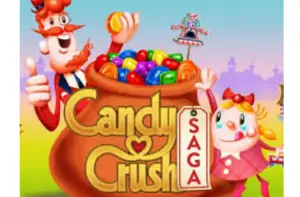 The game is quite simple. You just have to switch and match candies to progress to the next level. But you have to be quick and intelligent enough to solve puzzles in the given time. The game has thousands of levels, and each one is difficult from the previous one. You can also win free rewards daily by spinning the Daily Booster wheel. 
There are plenty of challenges as well in the game. The Candy Crush Saga is free, but there are in-app purchases which mean you have to buy some special feature to unlock it. There are about 1,000,000,000+ installation and 4.6 rating by 29,146,696 people.
Subway Surfers:
Subway surfers is our next best android games list. It is also as old as above game Candy Crush Saga. It was released on September 20, 2012. The game is not much tricky but very addictive and best for time passing. You have to run as far as you can. There is a policeman behind you, and you have to escape from him. You have to dodge trains and other obstacles to keep your game on.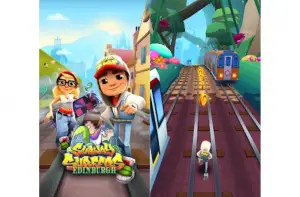 The game will be slow at the start, but as you go further, the game speed will increase gradually. Eventually, it will be like driving a Ferrari at maximum speed. The game ends only when you will catch by the policeman behind you. The game has HD graphics, and there are a lot of challenges that you can play. The total number of installations is almost the same as Candy Crush Saga, which is 1,000,000,000+ and 4.4 rating by 33,392,930 people. 
Ludo King:
Ludo King is another game that falls in our list of best android games. The game is offered by Gametion Technologies and released on December 17, 2016. It is a classic board game, and the fun part is that you can play it with your friends and family members. You can play this game on any device like mobile, laptop, and support multiple OS platforms. 
You can play online with your friends to get some real ludo experience. You can also play an offline mode where you can play with computer AI. There are many game themes available now as well.
Some of the highlighting features of the game are Live chat with friends, voice chat, make friends worldwide, awesome themes, and so much more. You can directly connect the game with your Facebook account and can play with your friends easily. The game has 100,000,000+ installations and 4.1 ratings by 5,826,147 people.
8 Ball Pool:
Are you a pool game lover? Then you must be an 8 Ball Pool lover. That is why we put this on our best android games list. It is another one of the early time game. It was released on January 23, 2013. The game is offered by Miniclip. You can join millions of pool lovers with this game.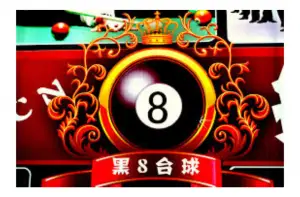 You can play challenges against your friends, enter pool tournaments. You can also play one on one game. This is a free online multiplayer game. You can also win amazing free rewards by completing challenges. The game has over 500,000,000 installations and a 4.4-star rating by 19,323,031 people.
PUBG Mobile:
PUBG Mobile is probably the hottest favorite game nowadays. That's why it is on our list of best android games. The game is officially PLAYERUNKOWN'S BATTLEGROUND designed especially for mobile. The game released on 19th March 2018 and got so much popularity in two years. This is a free, action game that you can play anytime and anywhere.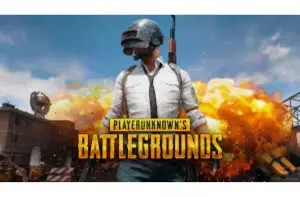 This is the most intense multiplayer action game where classic battle mode supports 100 players at a time, and the goal is survival. If you survive till last, then you will be declared as the winner. There is also 4v4 team deathmatch
There are daily challenges that can get you some rewards. The graphics, the design, user experience, and everything is just awesome. The game's total downloads are 100,000,000+ and 4.0 rating by 31,145,330 people.
Cooking Madness:
Cooking Madness is next on our best android games list. If you are a cooking expert or love to play restaurant and cooking games, then this game is surely for you. The game also teaches you how to run and manage a restaurant business. So, if you are planning to have your own restaurant in the future, this game can somewhere give you the benefit of how to deal with customers, manage inventory, and so much more.
This is a very addictive cooking game, and you can become MasterChef. There are also some special challenges that can give you rewards. The game released on September 30, 2017, and has 50,000,000+ installations till now, and the number is still growing.
Call of Duty Mobile:
Call of Duty is an all-time popular desktop game. And now they have stepped up the game by designing Call of Duty Mobile and ready to compete with other action mobile games. That is why Call of Duty is on our best android games list. The game released on 30 September 2019 and got popularity on mobile as well very quickly.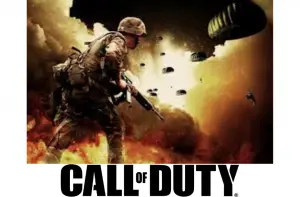 Call of Duty is another multiplayer online action game where you can compete with other players. The game is free, and HD graphics are just awesome. The game has over 100,000,000 downloads in such a less time and a 4.5-star rating by 9,830,184 people.
Conclusion:
So above is the list of seven best android games of all time that you should play. Although there is a huge number of games available on the play store it is not possible to cover all of them in one article. You can also check for the best android apps.
Let us know which is your android game and why? Comment below, and we will appreciate this.