Are you looking for beginner freelance writing jobs? Do you want to know how to get started freelance writing? If your answer is "Yes", then this guide is for you!
In less than a decade, freelance writing has become one of the most popular ways to make a living. It's no wonder that there are so many websites and platforms that offer freelance writing jobs. 
If you're new to the freelance world, it can be hard to know where to start. That's why I've put together a list of the top 10 sites for beginner freelance writing jobs in 2022. 
In this article, I am going to cover the following questions:
How to get into freelance writing?
How to get into freelance writing with no experience?
How to charge for freelance work?
How to price freelance work?
How to get started with freelance writing?
So, if you've any of the above questions in your mind, keep reading this guide!
What is Freelance Writing?
Freelance writing is a type of work where you are hired to write content for someone else. This can include articles, blog posts, website content, and more. As a freelancer, you can work for multiple clients at once or choose one client to focus on.
One of the great things about freelance writing is that you can work from home, which means no commuting! You also have the freedom to choose your own hours, which can be great if you have other commitments.
7 Types of Freelance Writing Jobs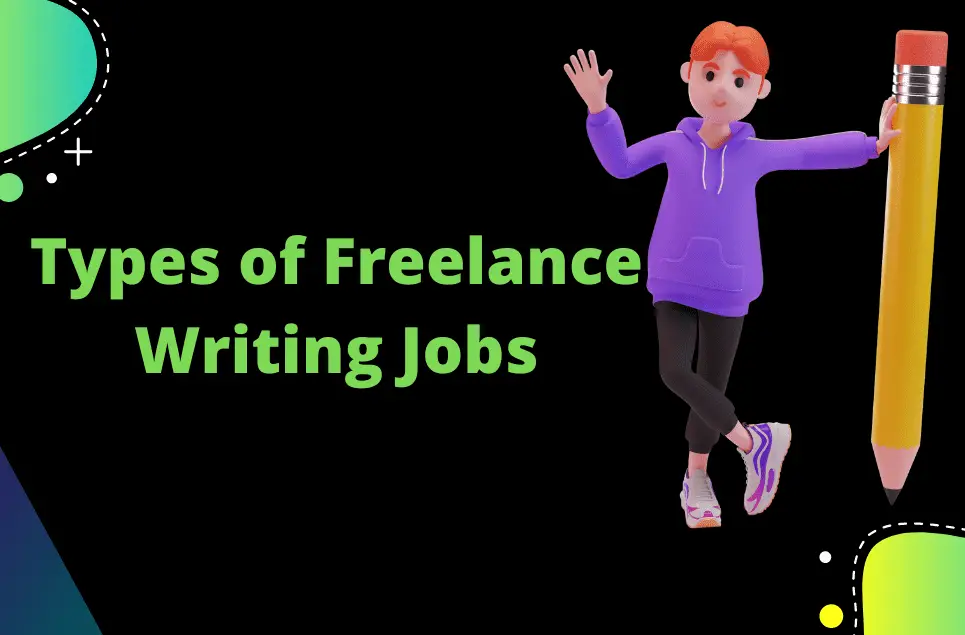 Landing Page Copywriting
There are a variety of freelance writing jobs that a copywriter can land. The most common is writing landing pages, which is the page that a customer sees when they first visit a website.
Landing pages are designed to persuade customers to take a specific action, such as signing up for a subscription or buying a product. Copywriters are also hired to write website content, blog posts, and even marketing materials.
Email Copywriter
Email copywriting is one of the most popular types of freelance writing jobs. This is because businesses are always looking for someone to write effective email campaigns that will generate leads and sales. 
If you have a knack for writing persuasive emails, then this could be the perfect freelance writing job for you.
Blog Post Writer
A blog post writer is responsible for writing articles that will be published on a blog. They may be asked to write about a specific topic or to come up with their own ideas. They should be able to write in a style that is interesting and engaging for readers. 
In order to be successful as a blog post writer, you need to be able to produce high-quality content on a regular basis.
Technical Writing
Technical writers write about complex topics in a way that is easy for people to understand. They may write instruction manuals, user guides, or product specifications. Technical writers must be able to understand complex concepts and explain them in simple terms. They must also be able to write clearly and concisely.
Business Writing
Business writers write for businesses, either to promote their products or services or to communicate with their customers or clients. Business writers can also write about business-related topics, such as management, marketing, and finance. 
They may be hired by businesses to write website content, brochures, white papers, or articles. 
Newspaper Writer
One of the most common freelance writing jobs is writing for newspapers. Newspapers are always looking for new content, and freelance writers can provide that content by pitching story ideas or writing articles on a variety of topics.
Ghostwriting
Ghostwriting is a type of freelance writing job where you write content for someone else. As a ghostwriter, you will not receive credit for your work. However, it can be a great way to build your portfolio and gain experience.
How to Get into Freelance Writing with No Experience?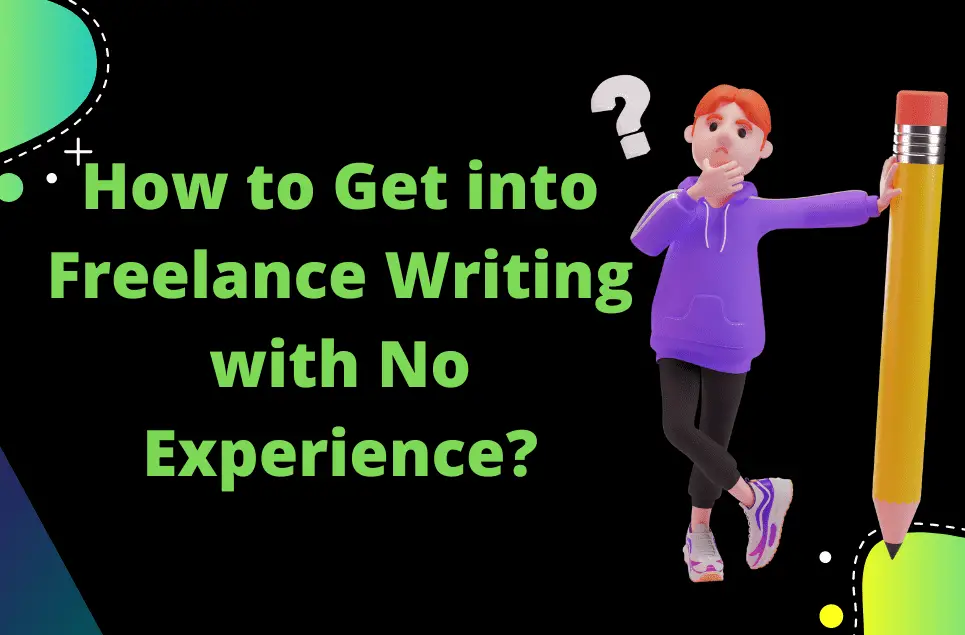 Are you interested in freelance writing but don't know where to start? Maybe you've never written for publication before and don't have any clips. Or maybe you're just not sure how to turn your writing skills into a freelance business.
Don't worry – it's easy to get started in freelance writing, even if you don't have any experience. Here are a few tips:
Write Samples
This is the best way to show potential clients that you can write well. You can write samples on any topic, but make sure they are well-written and error-free.
Join Online Communities
Another great way to get started is by joining a writing community online. This can give you access to mentors who can help guide you along the way. You can also find opportunities to write for publications or websites.
Launch a Blog
Starting a blog is a great way to get started in freelance writing. Not only will you have a portfolio of your own work to show potential clients, but you'll also have a platform to market yourself and your services. Plus, blogging can be a lot of fun – it's a great way to share your thoughts and connect with other writers.
To get started, choose a topic for your blog and come up with some ideas for articles. Next, set up hosting and create a website or blog platform. Then, start writing! Share your articles on social media and promote your blog to attract readers. As you write more articles, you'll build up a body of work that can help you land freelance writing jobs.
Write for Family, Friends
One way to get your feet wet is to start by writing for friends and family. This can help you gain confidence and practice your skills. You can also build a portfolio of work this way.
Build Personal Brand on LinkedIn
The best way to get started is by building your personal brand on LinkedIn. This will help you connect with other writers and potential clients.
Make sure your profile is complete and up-to-date. include a photo, a summary of your experience, and links to your work samples. Try to post your skill-relevant posts daily to add value. You should also join relevant groups and start networking with other writers.
LinkedIn can also be a great place to find freelance writing jobs. There are many websites that post freelance writing opportunities, and many of them are connected to LinkedIn. Start by doing a search for "freelance writer" or "freelance writing jobs.
Improve Writing Skills
If you're not confident in your ability to write well, take some time to improve your writing. Read books on the subject, take online courses, or find a tutor who can help you improve your grammar and sentence structure.
Learn SEO:
One great way to start is by studying SEO, or search engine optimization. This is the process of optimizing a website or article so that it appears as the top result on search engine results pages (SERPs). 
Learning how to write content that is SEO-friendly can help you attract more clients and make more money as a freelance writer.
Send Cold Emails:
One of the key steps is to identify businesses that might need your services. You can do this by doing a Google search for companies in your area that offer freelance writing services. Once you have a list of potential clients, the next step is to reach out to them and introduce yourself.
A great way to do this is by sending a cold email. This is a message that is sent to someone who you don't know and who hasn't requested information from you.
Top 10 Sites for Beginner Freelance Writing Jobs
Fiverr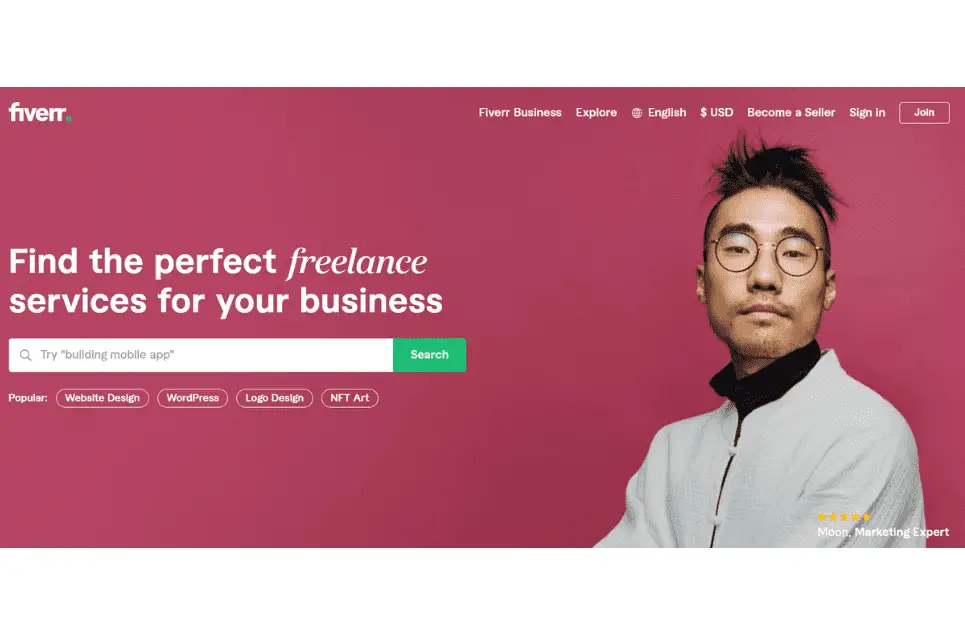 If you're a freelance writer looking for more work, Fiverr could be the perfect platform for you. Although it's geared towards beginners, there are plenty of writing gigs to be found. You can search by keyword or category, and make sure to read the job description carefully so that you know what's expected of you. 
Upwork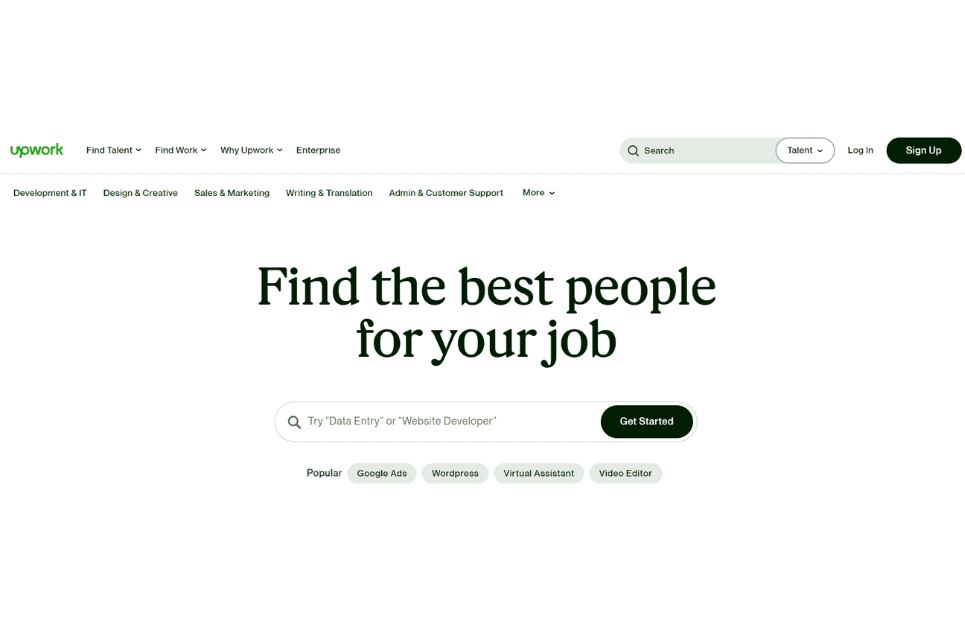 Finding freelance writing jobs for beginners can be tough. But don't worry; there are plenty of platforms out there that can help you get started. Upwork is one of the most popular platforms and offers a variety of freelance writing jobs. You can create a profile, add your portfolio, and bid on jobs that match your skills and experience. 
PeoplePerHour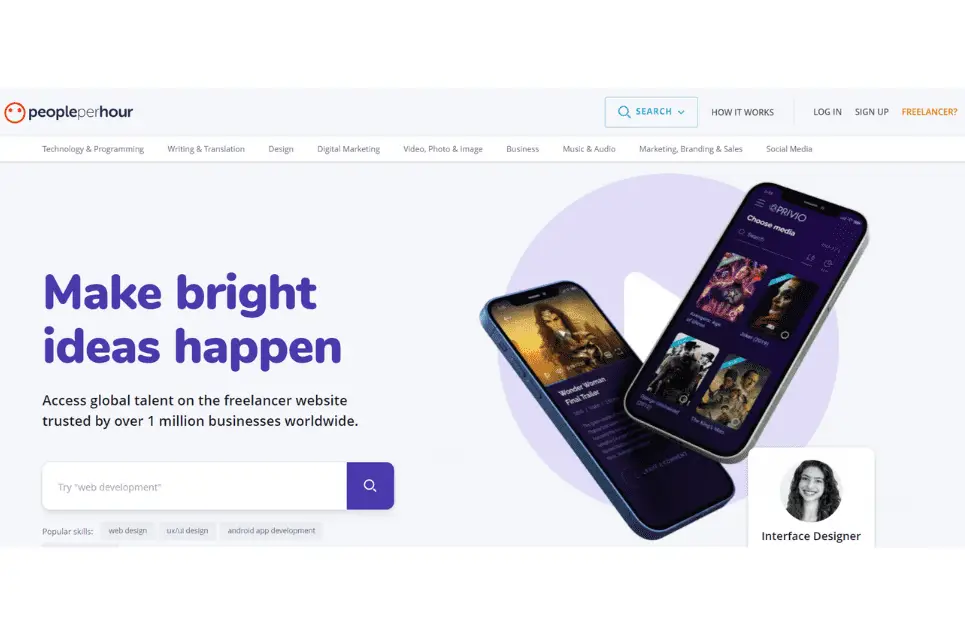 Are you looking for a freelance writing job? If so, you may want to consider using PeoplePerHour. PeoplePerHour is a website that connects freelance writers with people who need writing services. It's a great platform for beginners because it provides a lot of helpful resources and features for both freelancers and clients.
Freelancer.com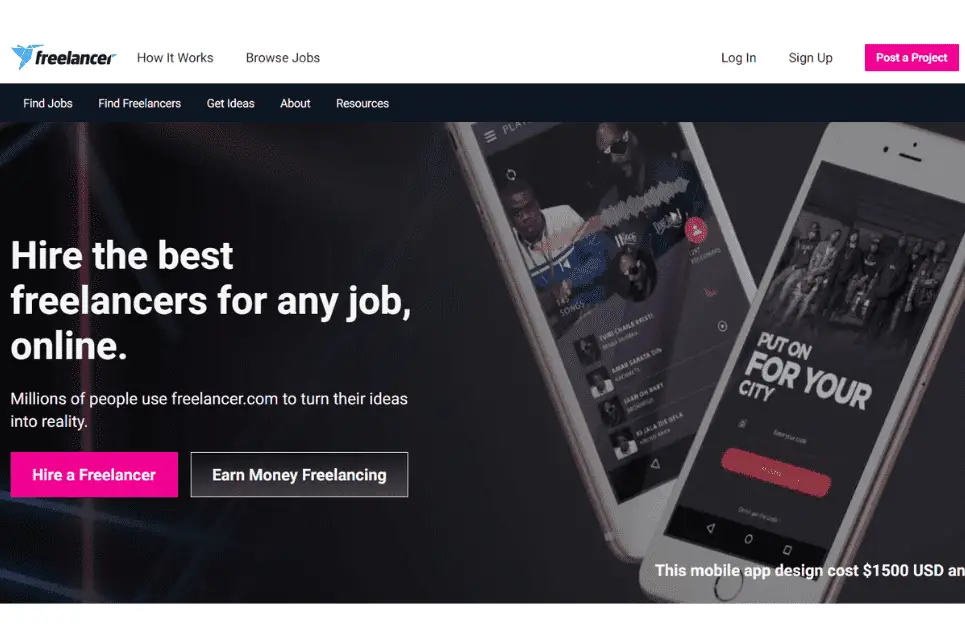 If you're looking for freelance writing jobs, you've probably already heard of Freelancer.com. It's one of the biggest and most popular freelance marketplaces online, and it's a great place to find quality writing gigs. With millions of users and thousands of jobs posted every day, it's one of the best places to find gigs online.
Guru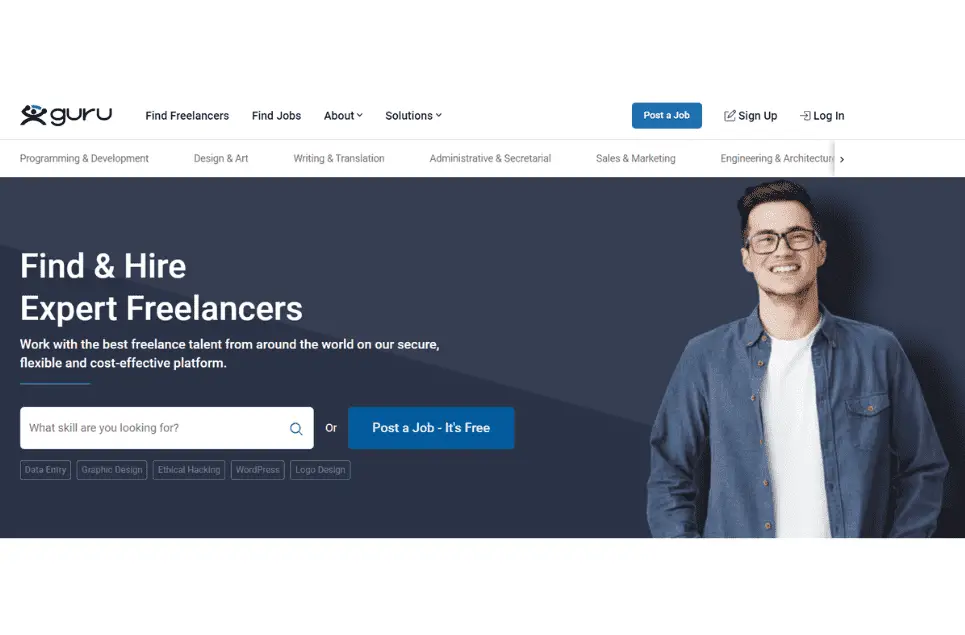 Guru.com is a website that connects freelancers with businesses and individuals who need their services. You can search for projects based on your skills, interests, and location.
One great thing about Guru.com is that it's free to sign up and use. You can create a profile, post your resume, and apply for jobs.
LinkedIn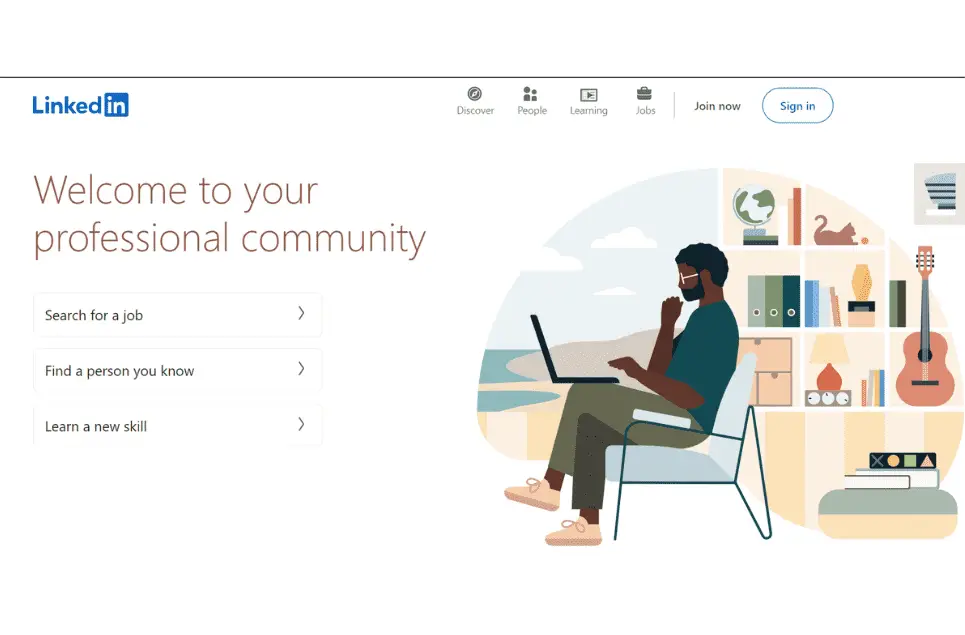 LinkedIn can be a great resource for finding freelance writing jobs, especially for beginners. The site has a section specifically for job postings, and you can filter the results to show only freelance writing jobs. You can also search for specific keywords or companies that you're interested in.
Another great feature of LinkedIn is the ability to connect with other professionals in your field. This can be helpful for networking and finding potential clients. You can also join groups related to freelance writing, which can give you access to more job opportunities.
LinkedIn is a great site for finding freelance writing jobs, but it's important to be proactive and reach out to potential clients as well. Don't be afraid to send personalized messages to people you want to work with. The more effort you put in, the more success you'll likely have.
FlexJobs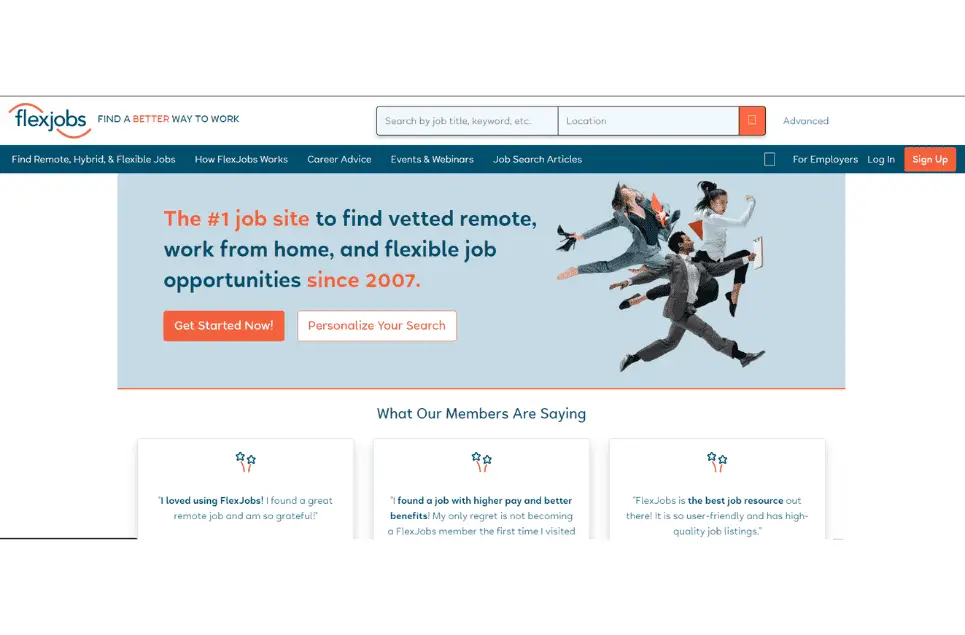 There are a number of platforms that can help you find freelance writing jobs as a beginner. FlexJobs is one such site, and it has a number of benefits for those looking for freelance writing work. 
The first benefit is that FlexJobs screens all the jobs on their site to ensure that they are legitimate opportunities. This means that you don't have to waste time sorting through scammy offers or illegitimate job postings.
Another major benefit of FlexJobs is the wide range of job opportunities that they offer. You can find both part-time and full-time freelance writing jobs on the site, as well as a variety of different contract types. This makes it easy to find a job that fits your needs and schedule. 
Textbroker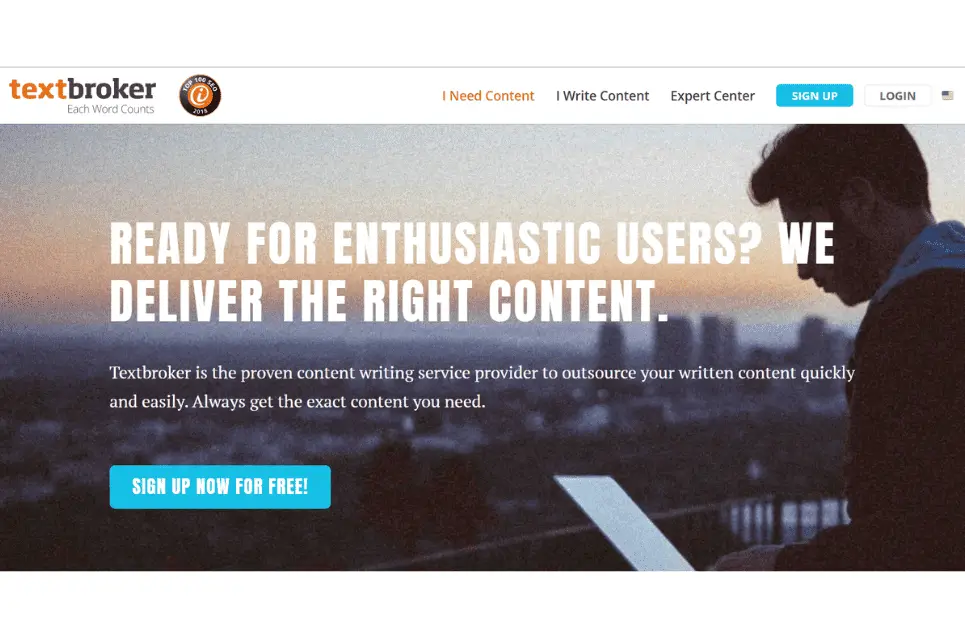 If you are new to freelance writing, or if you are just looking for a platform to find more freelance writing jobs, then I would recommend giving Textbroker a try. Textbroker is a freelance writing platform that connects writers with clients who need content written. 
As a writer on Textbroker, you can choose from a variety of projects that range in topic and length. You also have the opportunity to set your own rates, which gives you some control over how much money you make. 
Contena
Freelance writing can be a great way to make money and work from home. But where do you start if you're just getting started? Check out Contena, a platform that connects writers with quality freelance writing jobs. You can create a profile for free and then apply to jobs that interest you.
Freelancewriting.com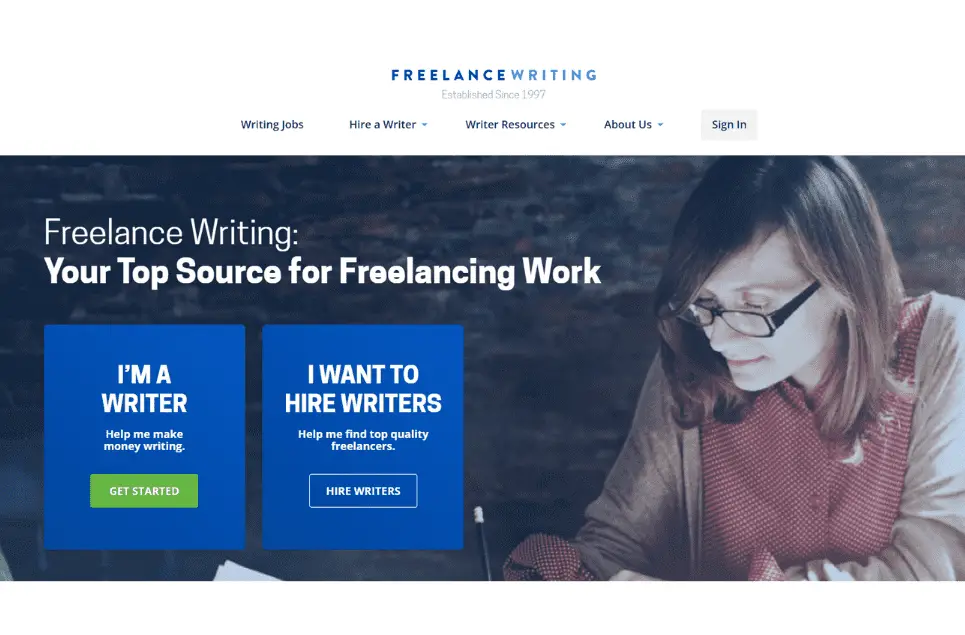 Looking for freelance writing jobs for beginners? Look no further than freelancewriting.com! This online platform is a one-stop shop for finding freelance writing gigs and connecting with other writers. The site is home to a variety of resources, including job postings, helpful articles, and an online community of writers.
How to Charge for Freelance Writing Work?
Here are some factors you need to consider while setting up a price for your freelance writing job.
Project Scope
When it comes to charging for freelance writing work, it's important to first understand the project scope. This will help you determine the level of effort required and, in turn, how much to charge. 
Location Matters
When it comes to how to charge for freelance writing work, country/location matters. In some countries, such as the United States, clients expect to pay a freelancer by the hour (high rates). In others, such as India and Pakistan, clients may expect to pay a set low-price price for a project. 
Do Research
Find out what other freelancers in your field are charging and what the going rate is for the type of work you do. This will give you a good starting point when determining your own rates.
Consider Your Experience
If you have more experience or are considered an expert in your field, you can charge more than someone who is just starting out.
2 Best Ways to Get Freelance Payments
Payoneer
If you're a freelance writer, then you know that getting paid is key. One way to ensure that you get your payments on time is to use Payoneer. With Payoneer, you can receive payments from clients all over the world quickly and easily. 
So if you're looking for a quick and easy way to get paid, then be sure to sign up for a Payoneer account today!
Wise (Previously Transferwise)
One of the best ways to get paid as a freelancer is through a service like Wise. With Wise, you can easily send and receive payments in dozens of currencies. Plus, transfers are processed quickly, so you can get your money fast.
If you are looking for some more, check out freelance payment methods!
Conclusion
In conclusion, the sites listed above are great resources for beginner freelance writers looking for jobs in 2022. They offer a variety of writing opportunities and are great places to start building your portfolio. So don't wait any longer, and start applying today!
Disclaimer: Some of the links on our site may earn us a commission if you make a purchase through them. Our recommendations are always based on our genuine belief in the product's quality and suitability. Your trust and satisfaction are our top priorities. Thank you for your support!