How to become a freelancer? Where can I find a complete freelancer guide? This question is mostly asked by people these days, especially after the Covid-19 pandemic. Freelancing has become a popular way to make a living. Whether you're an experienced freelancer or just starting out, there are a few things you need to do to be successful as a freelancer. This article will outline the steps necessary for becoming a successful freelancer.
Today, I'm going to cover the following questions in this article:
How to become a freelancer?
How to freelancing?
How to get into freelance work?
How to get started as a freelancer?
How to be a successful freelancer?
How to get into freelancing?
How to get started with freelance writing?
How to get into freelance writing?
How to charge for freelance work?
What should be my hourly rate as a freelancer?
How to be successful in freelancing?
Are freelancers self-employed?
Is freelancing a full-time job?
What are the benefits of freelance business?
So, if you are also looking for a freelancing guide for beginners and want to become a freelancer, then keep reading this article!
What is a freelancer?
A freelancer is someone who is self-employed and is not committed to a particular employer long-term. In simple words, a freelancer is a self-employed individual. They are usually contractors rather than employees and are often found in a variety of industries such as graphic design. Freelancers typically pay their own self-employment taxes.
How does freelancing work?
If you want to know how to become a freelancer, you need to learn first how freelancing works? Freelancing is a great way to work if you're looking for flexibility and freedom in your career. Working as a freelancer, you can choose when and where you work and how much you work. Most freelancers work from home to save time and resources. You can also take on as many or as few clients as you like.
Most freelancers are paid hourly, although some may negotiate a fixed rate for a project. And while freelancing doesn't usually offer the same stability as a full-time job, it can be a great way to get started in your career or to make money while you're taking some time off from your regular job.
Should I be a freelancer?
There are many reasons why you might want to consider freelancing. For one, it allows you to work with different clients, which can be a great way to gain new experiences and perspectives. Additionally, freelancing can be a great way to get your foot in the door with a potential client.
The ability to work with different clients and have a flexible schedule are just a few of the advantages. When starting out as a freelancer, it is important to find your first client. Once you have a potential client, you can begin to build a portfolio of your work.
And finally, freelancing can be a great way to earn extra income or supplement your current income. So if you're considering freelancing, there are many things to keep in mind. But ultimately, the decision of whether or not to freelance is up to you.
Is Freelancing Right for You?
Are you thinking about becoming a freelancer? There are many things to consider before taking the plunge into self-employment. Here are a few questions to help you decide if the freelance career is right for you.
1- Do you have experience in the field you want to freelance in? Many freelancers have successful businesses in fields they have years of experience in. If you're just starting out, you may want to gain some experience working in your chosen field before beginning freelancing full-time.
2- Can you handle the ups and downs of working as a freelancer? When you're self-employed, there will be times when work is slow, and you don't bring in much money. Are you prepared financially to weather these lean times?
3- Are you organized and disciplined enough to work from home? When you're a freelancer, there's no one looking over your shoulder to make sure you're getting work done. You need to be able to handle the workload and stay focused and on task even when there are distractions at home.
4- Do you have what it takes to run a freelance business? In addition to being good at your craft, running a freelance business requires marketing yourself, invoicing clients, and keeping track of expenses. Are you up?
How much do freelancers get paid?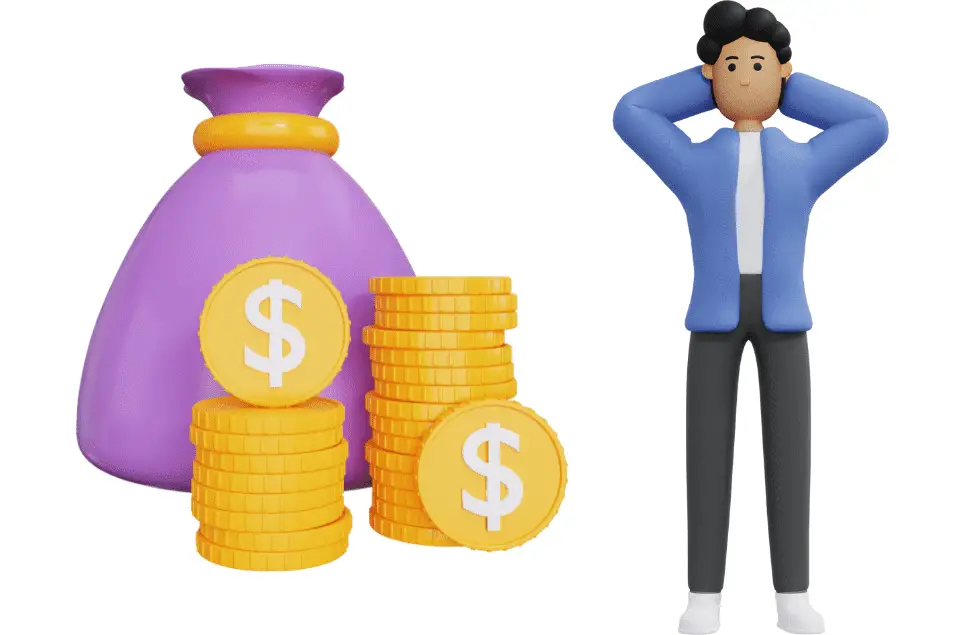 Freelancers can earn a lot or a little, depending on their skill set, type of work, and whether or not they have a referral from new clients. Some freelancers keep their day job and only freelance on the side for extra money, while others make a full-time living off of their freelance jobs. It all depends on the individual's situation.
Here are some pricing factors that can help you understand better.
5 Freelance Pricing Factors
Years of Experience
It's important to remember that your years of experience are one of your most valuable assets. As you gain more experience, you develop skills and knowledge that make you more valuable to potential clients.
When pricing your services, it's important to take your years of experience into account. You may be able to charge more for services if you have several years of experience than if you're just starting out.
Particular Skill Set
It's no secret that different skill sets command different rates in the freelance world. A web developer who can build custom websites from scratch will likely charge more than a developer who is limited to using popular templates and frameworks.
Previous Clients Feedbacks
One of the main factors when pricing your freelance services is the feedback you have received from past clients. If you have a list of satisfied clients who have given you great reviews, you can feel comfortable charging more for your services than someone who doesn't have any testimonials or reviews.
Education 
When pricing your freelance services, one of the key factors you'll need to consider is your level of education. Generally speaking, the more educated you are, the higher you can price your services. This is because clients perceive a higher level of education as an indication of greater skill and expertise.
Location
When it comes to pricing, location is a big factor. For example, if you're living in a country with a low cost of living, you can charge less for your services than someone living in a more expensive country. Additionally, some countries have a higher demand for certain services than others. If you're a freelance web developer, for example, you may be able to charge more in the United States than you could in India or Pakistan.
What Kind of Work Does a Freelancer Offer?
A freelancer is someone who works independently, usually offering their services to multiple clients at once. The kind of work a freelancer can offer depends on their skills and experience. Some common and popular freelance jobs include social media management, copywriting, and graphic design.
If you're considering becoming a freelancer, it's important to research the different types of jobs and projects that are available. There are many websites and platforms that offer freelancing opportunities, such as LinkedIn, Freelancer, PeoplePerHour, Upwork, and Fiverr.
You can also find information about skills and experience that are in demand by reading job postings or articles about trends in the freelance marketplace. For example, graphic designers can check sites like Behance to get design inspiration from others.
Learn the Best YouTube SEO Tips for Beginners 2022 below!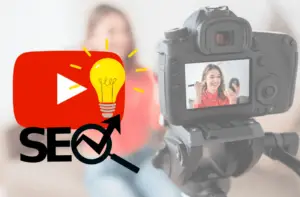 How To Become A Freelancer? 9 Things to Consider
Do you want to start your freelance business? Here are the 9 crucial steps to becoming a freelancer that you must follow for selling your services on freelancing platforms like Upwork.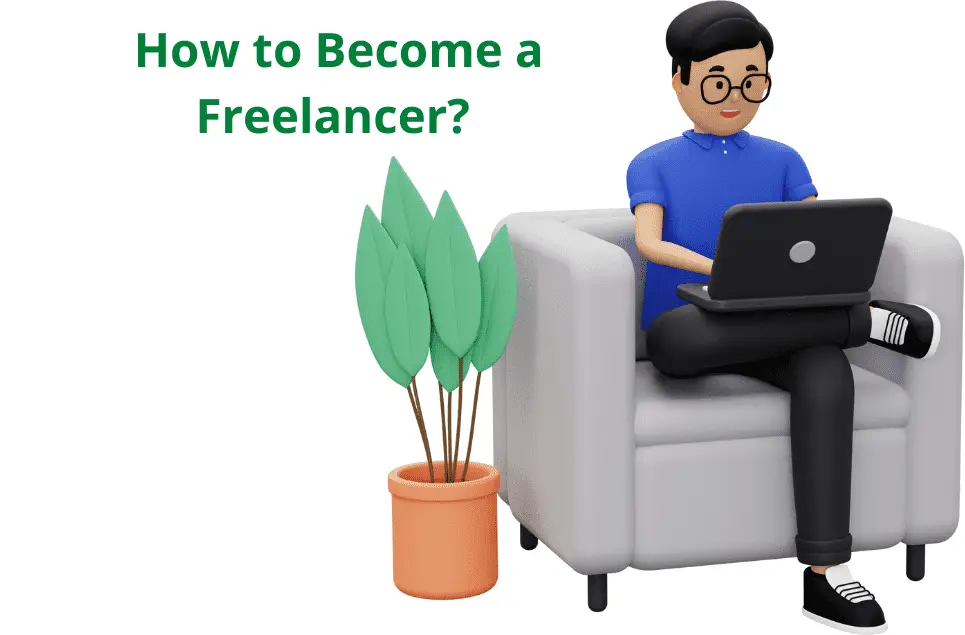 Evaluate Yourself
The world of freelancing is full of surprises. You can earn over $10,000 within a month or can go $0 monthly. It's all about efforts, luck, and patience. So, if you want to quit your day job first just to create an online free business, then you need to evaluate yourself first.
Ask yourself whether you're comfortable working on your own, whether you have the discipline to set your own schedule, and whether you're able to stay motivated when there's no one telling you what to do. Freelancing can be a great option for people who are self-starters and enjoy being in control of their own destinies.
Build Portfolio
The next step is to create a portfolio. Building your portfolio gives a chance for new freelance workers to show potential clients what they can do. Start by listing your previous jobs, then highlight your best past work. If you don't have any previous work, consider freelancing for friends or family. This will give you some great examples to include in your portfolio.
Find a platform
If you're freelancing already or want to become one, then you need to choose a freelance platform. Freelancing can be a great way to make money on your own terms. But before you can start freelancing offers, it's time to create and find a platform where you can offer your services. There are many freelancing platforms out there, but not all of them are good for beginners. 
One good option for beginners is Upwork. Upwork is a platform where freelancers and clients can connect with each other. It's free to sign up, and you can start bidding on projects right away. 
Another popular freelancing platform is Fiverr. Fiverr is different from Upwork in that all projects start at $5. This can be a good or bad thing, depending on your perspective.
Build Profile
To become a freelancer, you need to build a profile that showcases your skills and experience. Make sure to include a professional photo, a well-written bio, and examples of your past work. This will help potential clients see what you're capable of and how they could benefit from working with you.
Develop Marketing Strategy
You also need to develop a marketing strategy to promote your services. This may include creating a website or blog, setting up social media profiles, and networking with other freelancers.
Determine Price
When you're starting out as a freelancer, it can be difficult to determine how much to charge for your services. You want to make sure you're charging enough to cover your costs and time, but you also don't want to price yourself out of the market. Here are a few tips for determining what to charge:
1. Do your research. Look at other freelancers in your field and see what they're charging. This will give you a ballpark figure to work with.
2. Consider your experience and skills. If you're a new freelancer, you'll likely need to charge less than someone with more experience.
3. Factor in your overhead costs. These include things like equipment, software, internet access, and any other expenses related to running your business.
4. Keep in mind the value of your time. Don't undervalue yourself!
Find Work
Start by looking online for freelance work. There are many websites that list freelance jobs, and you can also search for specific jobs on job boards or classified websites. Get involved in social media groups related to your field of work. This is a great way to find leads and potential clients.
Build & Share your Appointment booking schedule with your clients! Check out the benefits below!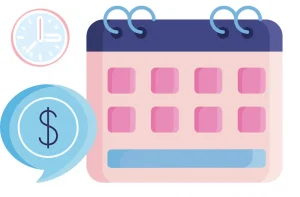 Send Personalized Proposals
When you're freelancing, the key to landing new clients is to send personalized proposals. Customize each proposal according to the client's needs, and make sure to highlight how you can help them meet their goals. In your proposal, be sure to include your contact information, as well as a brief overview of your skills and experience. If you're sending a proposal on a freelancing platform like Upwork or Fiverr, then be sure to follow the policy.
If you can show that you're knowledgeable about the client's business and what they're looking for, you'll have a better chance of winning their business.
Build a Good Relationship with the Client
It's important to build a good relationship with your clients. Here are some tips for staying on your client's good side:
1. Always be responsive – When your client reaches out, respond as quickly as possible. Even if you can't answer right away, let them know that you've received their message and will get back to them soon.
2. Be professional – Always be polite and respectful when communicating with your client. Make sure to clarify any questions or concerns they may have.
3. Deliver high-quality work – It's important to always deliver your best work, no matter what the project is.
4 Benefits of Being a Freelancer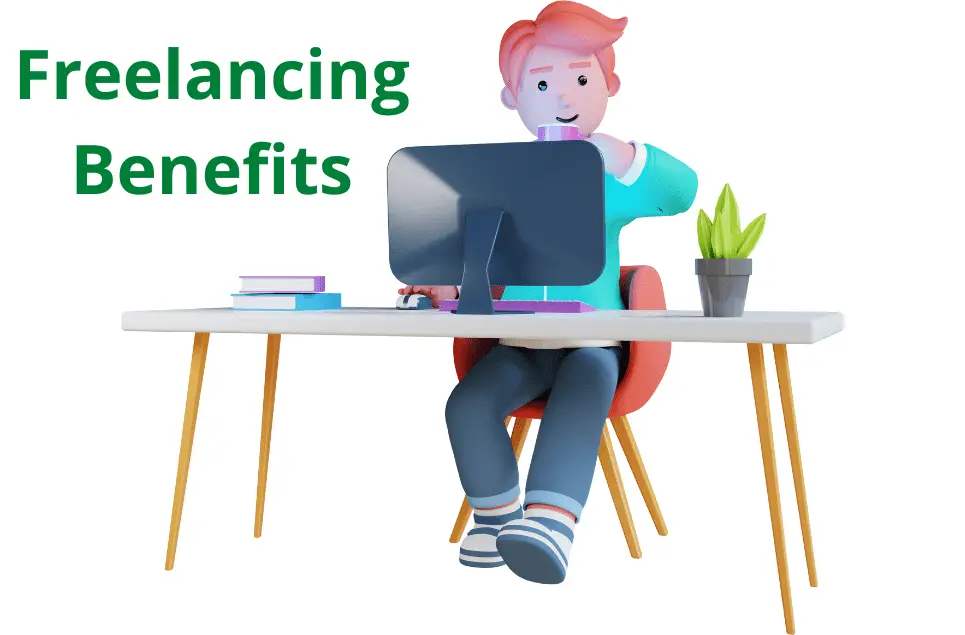 Freedom of Clients
Many people freelance in order to have more freedom with their clients. They can choose the projects they want to work on and the hours they want to work. This can be a great way to get started in freelancing because you can build a portfolio of projects that you are proud of. It also allows you to work with clients from all over the world.
Flexibility
There are many benefits to being a freelancer. One of the key benefits is flexibility. Freelancers can choose when and where they work, which allows for more control over their lives. This flexibility can be especially beneficial for parents who want to be able to care for their children during the day.
Control of Workload
When you're a freelancer, you get to choose the projects you want to work on, which means you can avoid taking on more work than you can handle. This is a huge boon for people who like to stay productive and avoid burnout. It also helps them maintain a good work-life balance. 
Set Own Hourly Rate
Another advantage of freelancing is you can set your own desired hourly rate. This allows you to earn more money for the same amount of work if you charge more per hour. It can also help you to attract better clients who are willing to pay a higher rate for your services.
Learn the Best Digital Products to Sell on Etsy in 2022 below!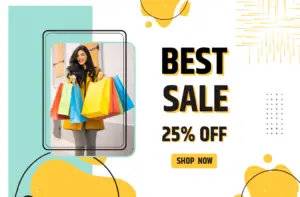 4 Best Freelancing Websites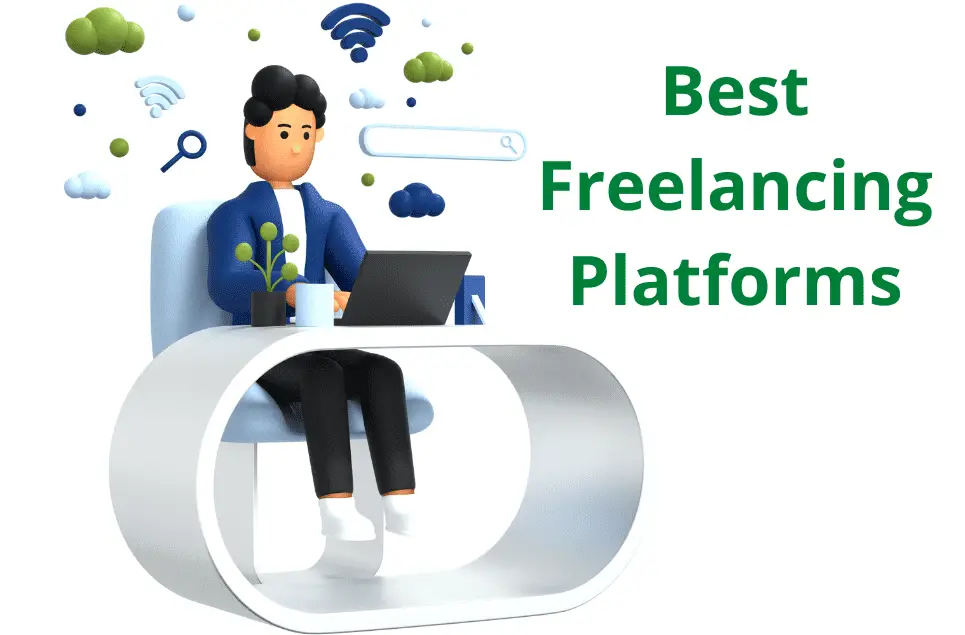 Upwork
Upwork is among the top freelancing websites online. It connects freelancers with clients from all over the globe, making it a great platform for finding work and earning an income online. Thousands of clients are looking for freelancers daily on this platform.
Upwork offers a wide range of job opportunities, from short-term projects to long-term contracts. And due to its expansive user base, finding clients is often easy.
The website also has a number of features that make working online simple and efficient, such as a messaging system and payment portal. Overall, Upwork is an excellent option for anyone looking to start freelancing.
Fiverr
Fiverr is another amazing platform for newbie freelancers. It has a large number of jobs available, and it is easy to find high-quality work. Fiverr also has a good reputation, and it is easy to get paid for the work that you do. Just publish your freelance gig after some research, start responding to buyer requests, and connect with clients.
Guru
Guru is one of the most popular freelancing websites online, and for good reason. It's easy to use and has a massive database of freelancers and clients alike. You can find anything from web development work to copywriting gigs on Guru.
People Per Hour
PeoplePerHour is a goldmine for freelancers, with tons of high-quality, interesting jobs posted daily. You can search by skill, category, or location, making it easy to find work that's a good fit for you. 
2 Best Freelance Payment Methods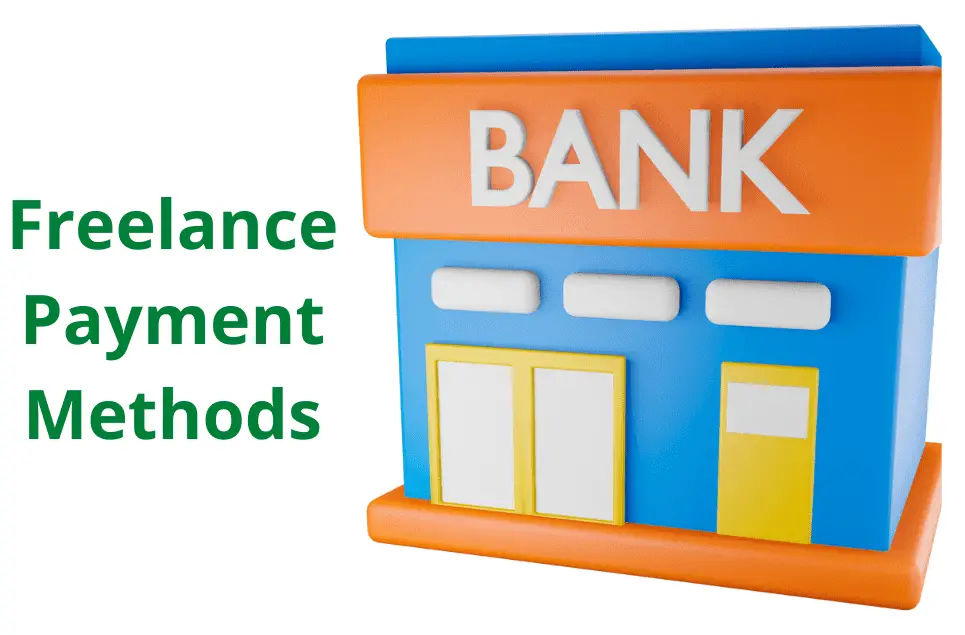 Payoneer
When you're a freelancer, getting paid is always a top priority. There are a number of different payment methods out there, but which one is the best for freelancers? 
Payoneer is quickly becoming a popular choice among freelancers because it's convenient and easy to use. With Payoneer, you can get your payments directly deposited into your Payoneer bank account or onto your debit card. This makes it easy to access your money and gives you flexibility when it comes to how you want to be paid. You can also get $25 when you sign up and receive a $1000 payment.
Wise
Another option is to use a service like TransferWise or Wise. With this method, you can transfer money internationally easily and quickly. This makes it a great option for freelancers who work with clients in different countries.
You can learn more about freelance payment methods below!
Related Questions
Is freelancer a good career?
Freelancing can be a great career for people who are self-motivated and enjoy working independently. Freelancers have the freedom to choose their own projects and set their own schedules, which can be a great perk. However, freelancing can also be challenging because it can be difficult to find new clients and projects.
Additionally, freelancers are responsible for managing their own finances and marketing themselves, which can be a lot of work. Overall, freelancing can be a great career choice for the right person, but it is important to understand the pros and cons before making a decision.
Do you need a degree to be a freelancer?
There is no definitive answer to this question. Some freelancers do indeed have degrees, while others do not. Ultimately, what matters most is your skill set and how you market yourself.
Some people may be hesitant to start freelancing without a degree, but there are many ways to build your skill set outside of formal education. For example, you can take online courses, read books or blogs about freelancing, and attend workshops and networking events.
The most important thing is to be confident in your abilities and knows how to sell yourself. You can do this by creating a strong portfolio that showcases your work, writing compelling proposals, and building relationships with potential clients.
If you are passionate about freelancing and have the necessary skillset, then there is no reason why you cannot succeed without a degree.
Conclusion
In conclusion, becoming a freelancer can be a great way to start your career or grow your business. However, it is important to do your research and take the necessary steps to be successful. By following the tips in this guide, you can increase your chances of becoming a successful freelancer.
Disclaimer: Some of the links on our site may earn us a commission if you make a purchase through them. Our recommendations are always based on our genuine belief in the product's quality and suitability. Your trust and satisfaction are our top priorities. Thank you for your support!