Freelancers often want to know, "how can I get my payments online?" In 2022, there are several freelance payment methods that you can use to get paid as a freelancer. These online payment options can surely make your life easy if you're offering a remote freelance service.
In this article, I'm going to cover the following questions:
How do freelancers get paid?
Is getting paid as a freelancer easy?
How to get paid for freelance work?
Which is the best way to get paid as a freelancer?
Is local bank transfer possible?
What are the best freelance payment methods for remote workers in 2022?
Which is the preferred freelance payment method?
Can I receive money on my debit card?
How can you be paid on time?
So, if you are also a freelance writer, YouTube SEO expert, developer, or offering any other remote services, then this guide is for you. Stay tuned!
What should you consider when choosing how to get paid as a freelancer?
There are a few things to consider when choosing how to get paid as a freelancer. The most popular freelance payment methods are usually PayPal or invoicing, but there are other options available as well. You should consider what payment method will work best for you and your client.
Some payment services may be more popular than others, so it's important to do your research before deciding on one. Make sure you know how you'll receive payment and how long it will take to receive it. Paypal is a popular payment method for freelancers, but you'll need to have a Paypal account set up in order to use it.
Unfortunately, PayPal service is not available in some countries like Pakistan. So, what can you do in that case? There is another service Xoom that is helpful in receiving payments from PayPal. I'll discuss it and others more later in this guide.
How to get faster payments from your clients?
If you want to get paid faster from your clients, here are a few things you can do:
Make sure you have invoiced your client and that all the information is correct. Include your contact information and bank account number so they can easily make the payment.
Follow up with your client a few days after you've sent the invoice to make sure they received it and ask when you can expect the payment.
If you haven't received payment after a reasonable amount of time, reach out again and politely inquire about when you can expect to receive the money.
By following these steps, you can help ensure that you'll get paid faster by your clients.
How can multiple payment methods help freelancers to grow their business?
There are many payment methods available to freelancers, and using multiple methods can help them to grow their business. Having more than one payment option gives freelancers more flexibility in how they receive payments and helps to ensure that they get paid on time. Using multiple payment methods can also help to reduce the fees associated with each transaction.
PayPal, Payoneer, Transferwise, and Stripe are some popular payment options for freelancers. All these platforms allow freelancers to accept payments from a variety of sources, including debit and credit card payments, bank transfers, and other forms of payment. 
PayPal also offers a payment protection program for buyers, which can give freelancers an added layer of security when accepting payments.
Can You Accept Crypto For Freelance Payments?
As a freelancer, you may be able to accept crypto as payment for your services. This can be a great way to receive payments quickly and easily without having to go through a third-party service. There are a few things to keep in mind when accepting crypto as payment, however.
First, make sure that you are comfortable with the volatility of the market. Crypto prices can fluctuate wildly, and you don't want to end up losing money if the value of the currency goes down. 
Second, make sure you have a secure way to store your crypto. There are many wallets available, so choose one that fits your needs. Finally, remember to declare your earnings when tax time comes around. Cryptocurrency is considered taxable income, so you'll need to report it on your taxes.
HOW TO GET PAID AS A FREELANCER
If you're a freelancer, you know the drill: work now, get paid later. But what's the best way to get paid as a freelancer?
There are a few different options for getting paid as a freelancer. The most popular option is PayPal. You can also get paid through direct deposit or by wire transfer.
The best way to get paid as a freelancer is to have a clear understanding of your payment method before you start working. That way, there are no surprises later on.
Let's have a look at some of the best freelance payment methods now.
9 Best Freelance Payment Methods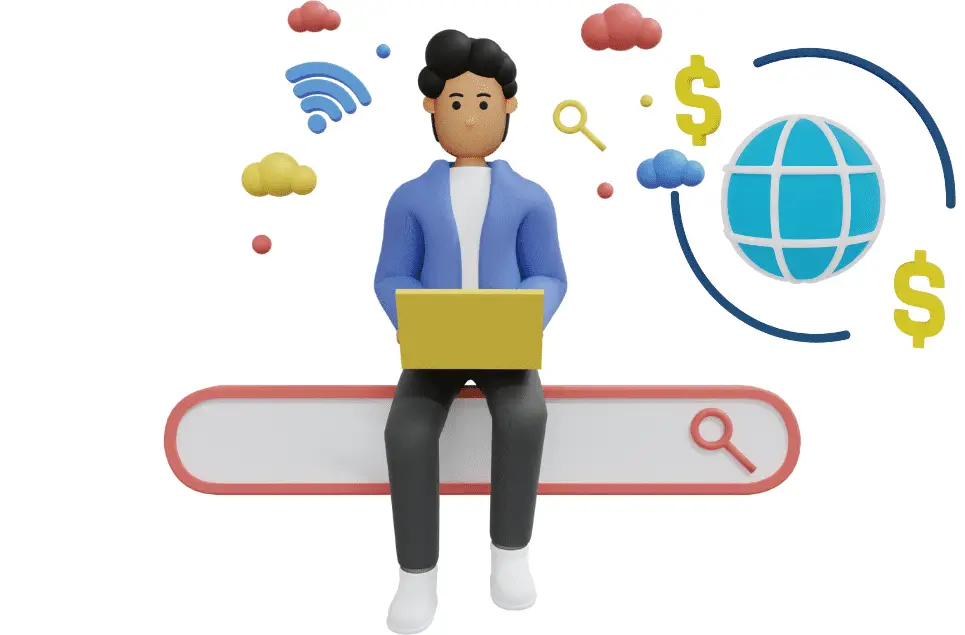 Here are the 9 best freelance payment methods that you can use to get paid by your clients.
PayPal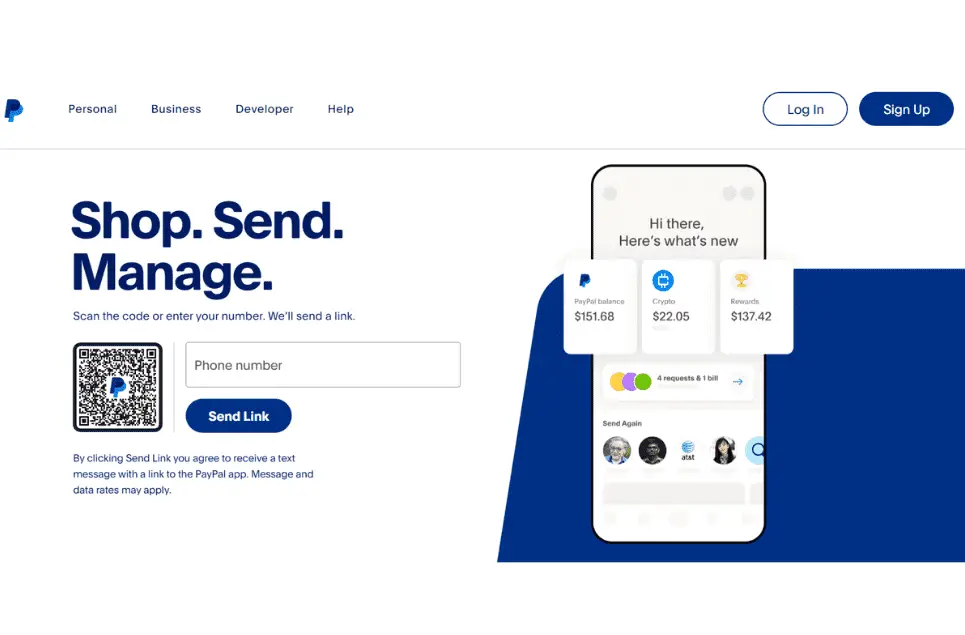 One of the most popular and common freelance payment transfer services is PayPal. PayPal is an online payment service that allows users to transfer money to others using their email addresses. PayPal is commonly used by freelancers as a way to send and receive money from clients, as it is fast, convenient, and secure.
Payoneer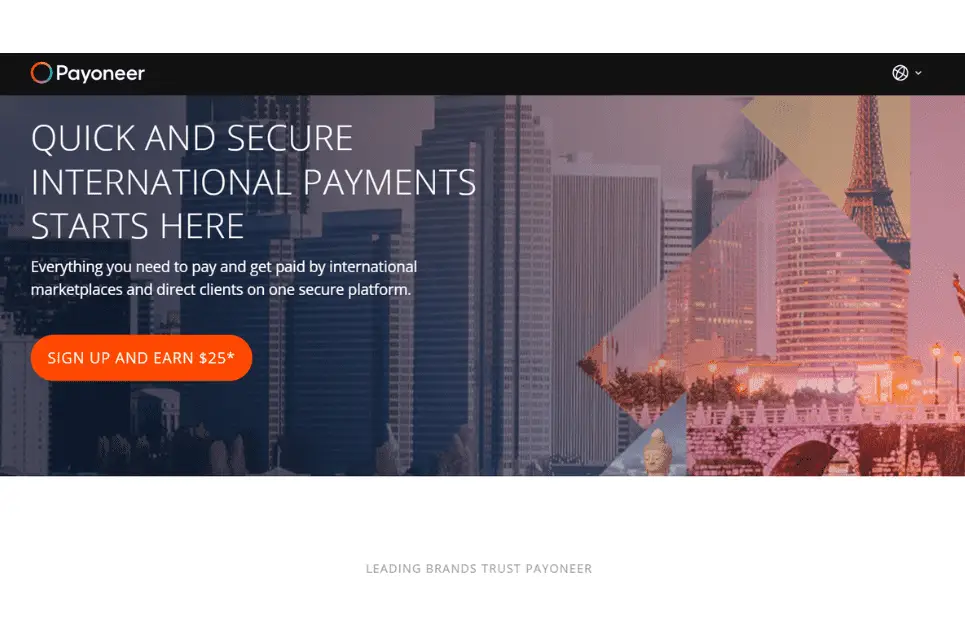 Another online payment platform that clients prefer to pay through is Payoneer. Payoneer is one of the most popular and growing platforms available today in about 200 countries, facilitating freelance businesses and individual freelancers to accept payments online globally.
The payment processing time for each transaction is 1-4 business days, and the transaction fee is literally zero if your client is also paying via his Payoneer account. You can also get a $25 free credit if you sign up now!
Another reason why I recommend Payoneer is because of the exchange rate. If you want to do a money transfer to your local bank, it will give you the best currency conversion rates.
You can send billing invoices to your clients easily by just having his email, and he can then pay through his credit or debit card. It also offers cross-border B2B payments and eCommerce solutions. That's why Payoneer is my preferred method.
Wise (Previously Known as TransferWise)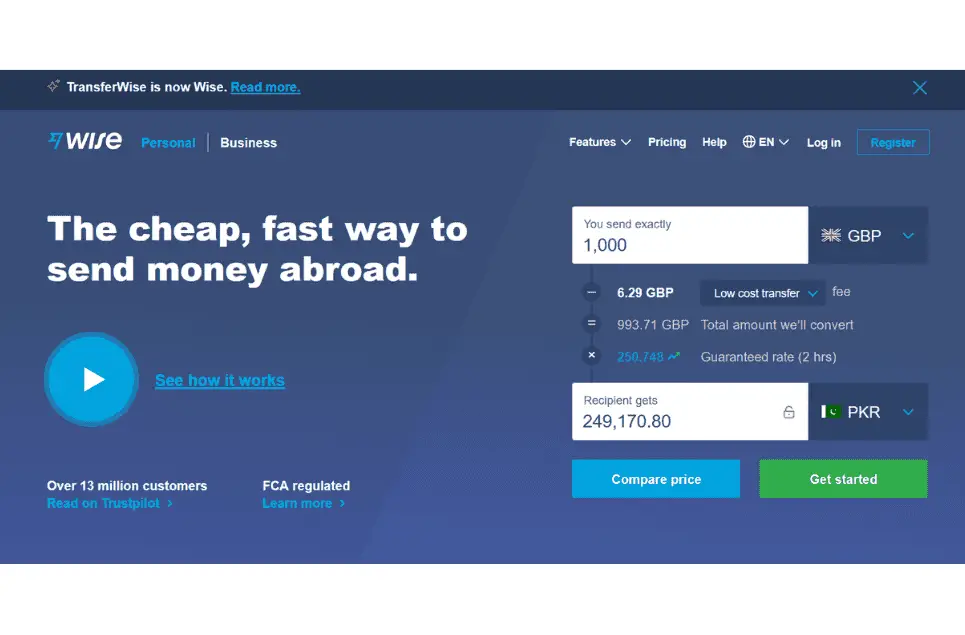 Another best online payment processing system for freelancers is the Wise, also known as TransferWise. It is a simple and convenient online money transfer platform that allows its users to send, receive, and request payments.
It offers a variety of features such as live exchange rates, fast international money transfers, and borderless accounts. You can also use Wise for your business transactions as it offers various business solutions such as multi-currency accounts, international payments, and invoicing.
Skrill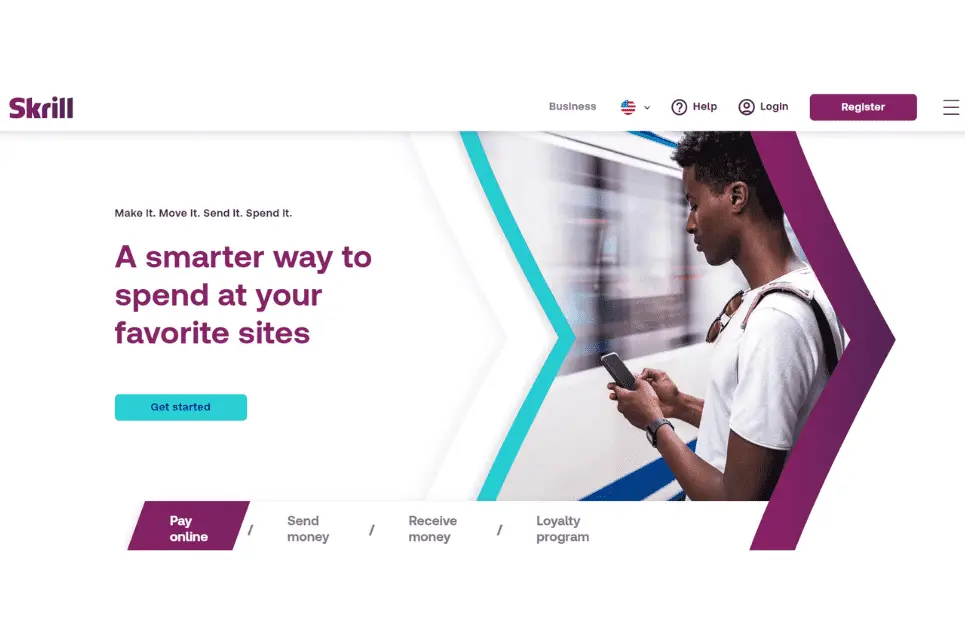 Another best online payment system for freelancers is Skrill. It is a UK-based multinational company that specializes in providing online money transfer and eCommerce services. Skrill has more than 40 million active users in over 120 countries around the world.
Xoom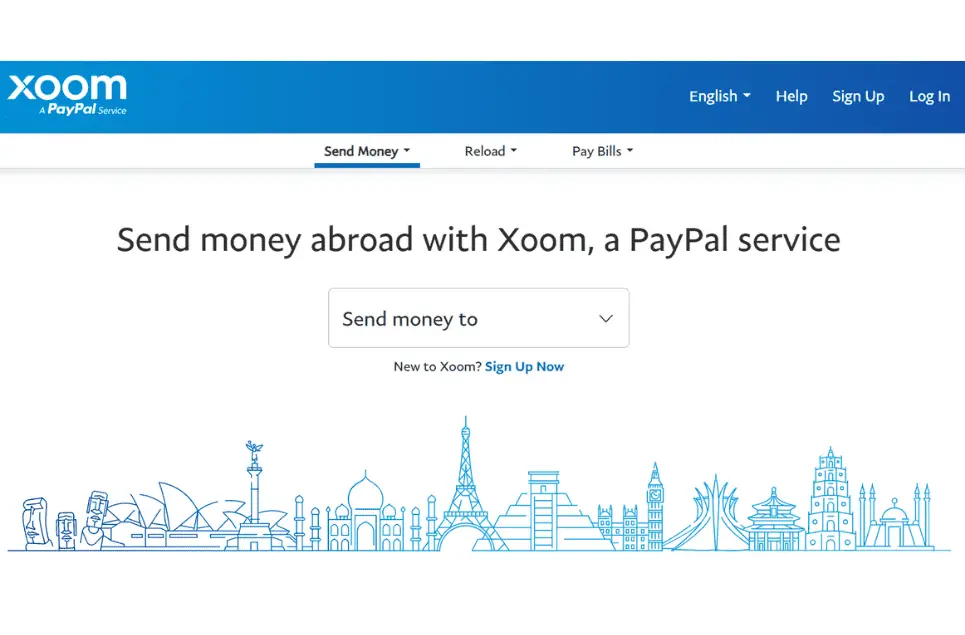 If you want to receive PayPal payments, but the service is not available in your country, then what should you do? Xoom is the best freelancer payment method that allows you to receive payments from PayPal.
Xoom is a fast and easy way to receive payments from PayPal. You can receive payments in as little as 1-2 days with Xoom. There is a $5.99 fee for a transaction up to $999 and $9.99 for a transaction over $999, and you can withdraw your money to your bank account or use it to shop online.
Stripe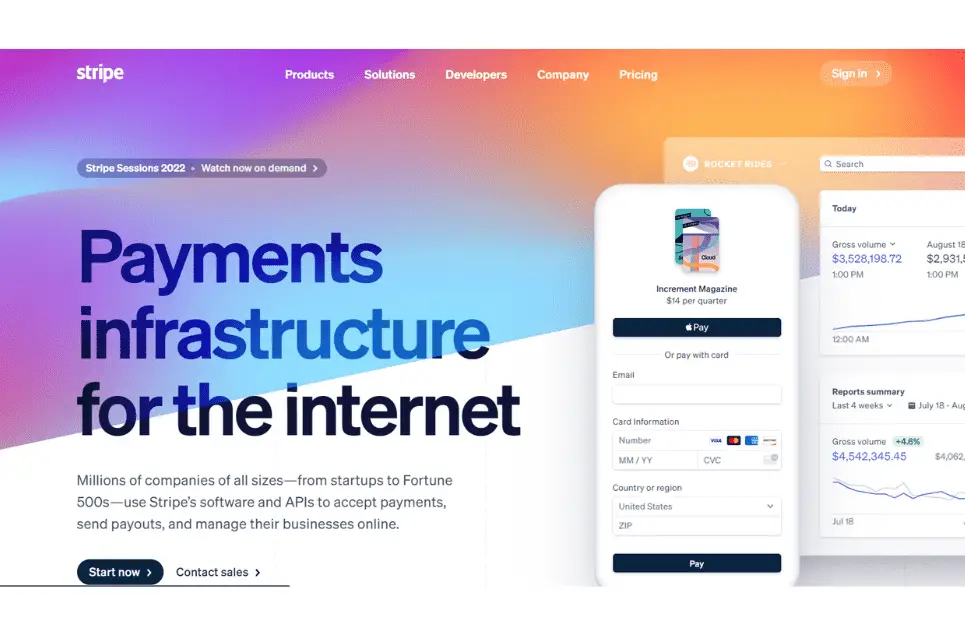 Stripe is a great option for freelance payments. It's easy to use, and you can send and receive payments quickly and easily. You don't need any other special software. All you need is a Stripe account, and you're good to go.
Western Union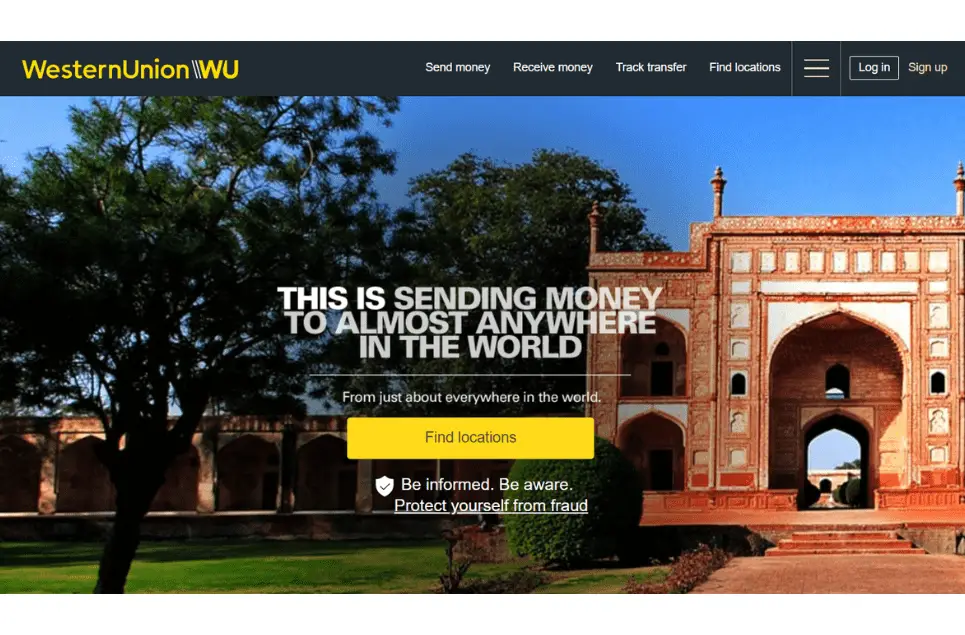 One of the best payment solutions for international payments is Western Union. With Western Union, you can easily send and receive payments from anywhere in the world. You can also track your payments easily and access customer support if you have any questions or concerns. 
Additionally, Western Union offers competitive rates and no hidden fees, making it a great choice for freelancers.
Google Pay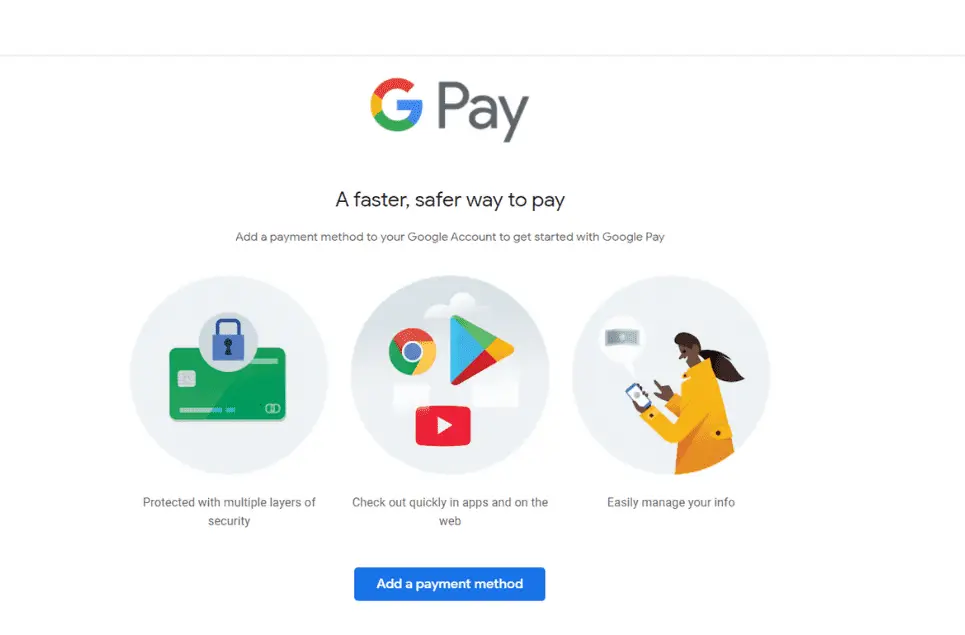 When choosing the best, Google Pay can be a good choice for many freelancers. Google Pay is a fast, easy way to send and receive payments. You just need to have a Google wallet account, and you can directly add your credit and debit Mastercard or Visa Card options as well.
Escrow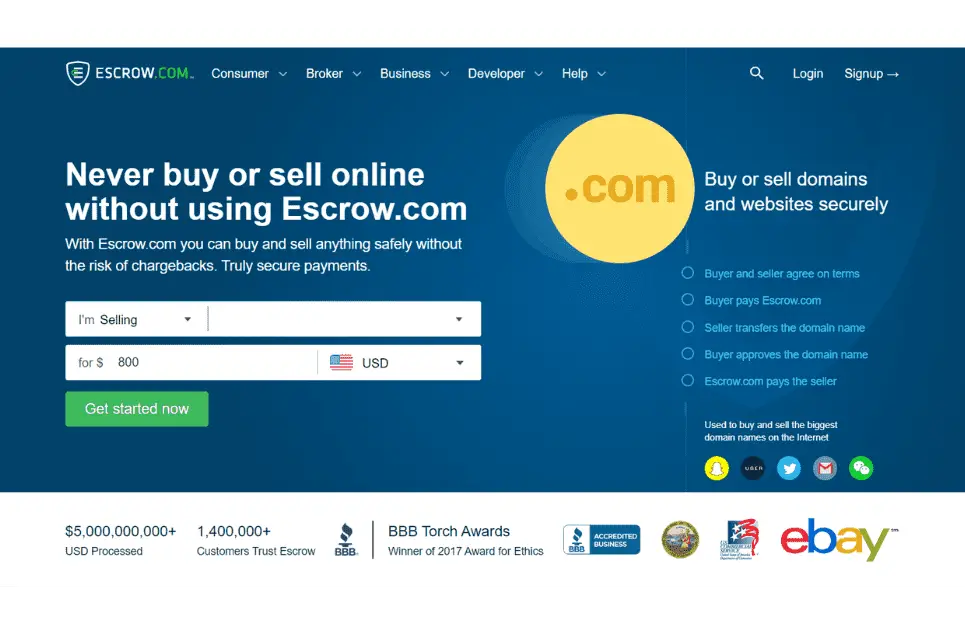 Which is the most secure payment method that comes to your mind to avoid fraud? Escrow, one of the popular freelancer payment options, is a service that holds your payment until you've completed the job to the client's satisfaction. 
This helps to ensure that you're paid for your work and that the client is happy with the finished product. It means clients pay in advance, and the payment will be released after the work is completed.
Another benefit of using escrow is that it helps to protect both the freelancer and the client from fraud. If either party doesn't uphold their end of the bargain, the payment can be refunded through the escrow service. This makes it a safe and secure way to pay for your work. 
5 Tips to Ensure You Get Paid As a Freelancer
Check Client's Background
As a freelancer, it is important to be diligent in your work and ensure you get paid for the services you provide. While there are many ways to protect yourself from not getting paid, one key step is to check your client's background.
This can be done by searching for them online or contacting their previous clients to ask about their experience working with them. By doing this, you can get a feel for whether or not they are likely to pay you and avoid any potential headaches down the road.
Sign Contract
As a freelancer, it is important to make sure you get paid for the work you do. One way to ensure this is by signing a contract with your client. This document outlines the terms of the project, including how much money you will be paid and when. It can also help to prevent any confusion or disputes down the road.
When creating your contract, be sure to include all the important details, such as project deadlines, payment terms, and what happens if either party fails to meet their obligations. You may also want to consider having a lawyer review it before finalizing anything.
Ask for a 25% or 50% Upfront Payment
One way to ensure that you get paid for your work is to ask for upfront payment, either 25 or 50 percent of the total project cost. This shows that both client and you are serious about the project and that neither is going to disappear after you've been paid.
It also helps to build trust with the client. If they know that they're going to have to pay upfront, they're less likely to back out of the project or try to renegotiate the terms after work has begun.
Track Billable Hours
As a freelancer, it's important to track your billable hours. This will help ensure that you're getting paid for the work you're doing and that you're not over or underbilling your clients. One way to do this is to use a time tracking tool or/and accounting software. There are many different ones available, both free and paid. You can go with the Trackabi Time Tracker app limited-time lifetime deal if you are interested.
Send Invoices
When you're freelancing, it's important to always send invoices to ensure that you get paid for the work you've done. Here are a few tips to help make sure your invoices are effective:
Make sure your invoice is clear and easy to understand. List what was done, how much it cost, and when the payment is due.
Keep a copy of your invoice for your records.
Send your invoice as soon as the project is completed. Don't wait until the end of the month to send them all at once!
Follow up with clients if they haven't paid within a reasonable amount of time.
Use a professional-looking template or create your own invoice if you need one. 
Use professional invoicing software. You can check out Invoice Crowd as they are offering a limited-time lifetime deal. It means no monthly/annual subscriptions, and you can get a lot more.
Should You Work for Free as a Remote Worker/Freelancer?
There is no easy answer to the question of whether or not you should work for free as a remote worker or freelancer. On the one hand, working for free can give you the opportunity to gain experience and build your portfolio. 
On the other hand, you may feel that your time and skills are worth more than what you would be paid for the work. Ultimately, the decision of whether or not to work for free is up to you. 
If you decide to work for free, be sure to do so with a company or individual that you trust and be clear about what your expectations are.
So which payment options are you leaning towards?
There are a few different payment options available, so it really depends on what you're looking for. If you're looking for something that's quick and easy, then you might want to go with a credit or debit card. 
If you're looking for something that's a bit more secure, then you might want to go with a bank transfer. Ultimately, it's up to you to decide which option is best for your needs. However, my ultimate preference is Payoneer. 
Do you prefer online or offline payment services?
There are a few factors to consider when deciding whether online or offline payment services are right for you. One is the level of security you need. If you're dealing with sensitive information, you'll want to make sure it's well-protected.
Another is convenience. Online payment services can be much faster and easier to use than offline ones. Finally, there's cost. Offline payment services can often be more expensive than online ones.
So, which one do you prefer? It depends on your needs and preferences. If security is your top priority, you may want to stick with offline payment services. But if convenience and cost are more important to you, online payment services may be the way to go.
Conclusion
In conclusion, there are many ways to get paid as a freelance worker in 2022. It is important to be familiar with the different payment methods available to you and to select the one that best meets your needs. 
By following these tips, you can ensure that you receive the payments you deserve for your hard work.
Want to sell digital products online? Check out the best digital products to sell on Etsy!
Disclaimer: Some of the links on our site may earn us a commission if you make a purchase through them. Our recommendations are always based on our genuine belief in the product's quality and suitability. Your trust and satisfaction are our top priorities. Thank you for your support!