Everybody use the software in their daily life. Software is part of our lives. You can find the use of software in everything from Bank ATMs to Railway stations. But those are specific purpose software and used by the only expert in the relative field. These types of software are not used by common people. But they used software that can help them in their daily life. People normally use software that can help their Desktop computers, and Laptops to boost up. There are two types of software, Free and Paid. Later in the article, I will give you a list of top-paid software giveaway. 
There is software for everything. Whether you want to protect your computer or laptop from the virus or you want to clean up space, you need to use specific software for that purpose. You can find software that can help you in your life. If you want to do graphic design, there is software for that. If you want to share something with your friends or siblings, there is software for that as well. You just need to think, and you will find your desired software on Google.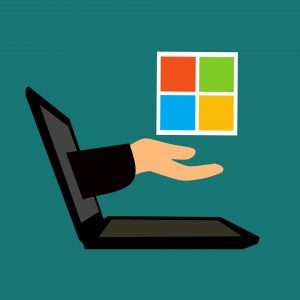 Top Paid Software Giveaway:
We all like to get premium service for free or on a discount. Whether you are doing online shopping or go to your favorite Mall, you always look for a discount. Today, I will give you the list of top 5 paid software giveaway that you can get free or pay a very low price. The site I mention here provides daily free software giveaway. Please note that the list I will mention below has a limited time offer.  You can get your free paid software for a lifetime or a year.
1. Software Giveaway: Wise Care 365 Pro
Wise care 365 Pro is PC paid software. But guess what, you can get 40$ software free of cost. Yes, you hear correctly. Sharewareonsale is offering this paid software free of cost for a limited time. The deal will end after two days. Wise Care 365 Pro is a top-rated software when it comes to the privacy and protection of your computer.
Features:
You can use this software without installation as well. Yes, you can make this software portable and can run it from USB Flash.

It can help your computer to boost its performance.

PC Checkup is one of the new features of Wise Care 365 Pro. It checks the running condition of your computer and shows health status. It also gives you a quick solution if there is something wrong.

System Cleaner is another feature of Wise Care 365 Pro. It cleans all the registry, useless files, downloads, tracing, browsing history, invalid shortcuts from your computer.

To optimize your computer's performance, System Tuneup is another feature.

Privacy Protector can help to clear your browsing history. It also prevents recovering data software to recover deleted data.

And last but not least is Wise Utilities. It collects all Wise Products for you.
You can get a free lifetime license for one computer from here.
2. Software Giveaway: Netumo Value
Netumo Value is second in my list of paid software giveaway, which is actually free. This software can be used on PC Windows and Mac. If you have your own website or manage someone's else website, this software can be really helpful for you.
Features:
Netumo value is offering uptime monitor along with domain tracking features.

It can help you to know when your site is down when the domain is going to expire. It will notify you through SMS, twitter, slack, and Microsoft teams. 

It also provides reports and statistics on your website uptime and performance. 
You can get a 1-year license free of cost for a limited time by visiting here. You will also get free tech support for one year. But remember this is a limited time offer, so you need to redeem this soon before it expires.
3. Software Giveaway: ApowerMirror
ApowerMirror is another paid software for Windows PC. It can help you to mirror multiple devices to the computer simultaneously. The offer is limited on sharewareonsale and will expire after almost four days.
Features:
ApowerMirror helps you to mirror multiple android phones as well as IOS to the computer at a time. 

You can directly control your android phone using your computer.

You can record your mobile screen for your youtube videos.

You can take screenshots with one click.

You can also draw highlights for better presentation.
You can connect your mobile by installing its mobile app from the play store and then connect with your ApowerMirror PC software. To connect successfully with your mobile, you need to use the same internet connection on both mobile phones and computers. You can get your free ApowerMirror from here.
4. Software Giveaway: CutOut 5
CutOut 5 is Paid Windows and Mac Software. The original price of this software is 69$. But not for you. You can get this software for one computer lifetime license for only 0$. Yes, you can get this software free of cost. This software can helpful in graphic designing purposes.
Features:
If you are a freelancer or doing a job of graphic designing, editing may sometimes be hard for you. Especially for beginners. CutOut 5 will help you in editing your pictures.

CutOut 5 comes with Edge Detection technology, so it not only analyze picture but can also detect objects as well. 

Tracing edges while editing images is very hard work. But it's no more. This software can do this hard work for you. 

The CutOut will help you remove the object from the image with a click of a mouse.
You can get CutOut 5 software giveaway from here. 
5. Software Giveaway: Ashampoo Uninstaller 8
Ashampoo Uninstaller 8 is a PC software. You can get this 39$ software free of cost for a limited time. The deal includes a lifetime license for one computer. You can manage and clean your unwanted apps, toolbars, and plugins.
Features: 
When you uninstall the software from your computer, it is actually not removed completely from your computer. Ashampoo uninstaller eight can help you to remove the unwanted software completely along with their invalid registry, or corrupted files that secretly uses your computer space.

While browsing it also detects malicious plugins and files and makes your browsing experience safe.

You can control your computer by removing the unwanted hidden apps from your computer.

You can remove the software without logs.

Ashampoo uninstaller will make your life easy whether it comes nested complex programs installation or to remove them.
You can get your limited-time free software giveaway license from here. 
This is the list of Top 5 paid software giveaway. Sharewareonsale offers daily free software giveaway. For Future updates and the latest software giveaway, you can also subscribe to the Bloggali newsletter.