Are you tired of searching for the pre-eminent Grammarly Alternatives for flawless writing? Well, you will find the solutions to related problems in the following article. You should use Grammarly and its alternatives while writing, as grammatical errors and mistakes make your content look unprofessional. 
Are you looking to make writing easier? There is another writing tool linked with Artificial Intelligence called WordHero Al. If you are not a writing pro or running with a busy schedule and can't write blogs for your website, or want to write highly engaging cold emails, then save your time and check out everything about WordHero AI.
You can say without any doubt that Grammarly is one of the best grammar checking tools on the market. It is software used extensively for checking grammar and plagiarism and so is important for everyone to use. 
Grammarly helps you to express yourself with ease and is an Al-powered online writing assistant. It offers numerous writing styles, vocabulary, grammar suggestions, and syntax and eliminates even minor errors in your writing. That's why over 30 million people use Grammarly around the globe. 
But, there are certain other instruments as well that function even more efficiently than Grammarly. So, if you are unsatisfied with Grammarly or you want alternatives that work expertly, stay here! In this article, you'll get to know about the top 10 Grammarly alternatives. Let's dive in! 
Linguix VS Grammarly:
Grammarly vs Linguix? In this comparison you will know about their obtainable tools, features, and pricing patterns.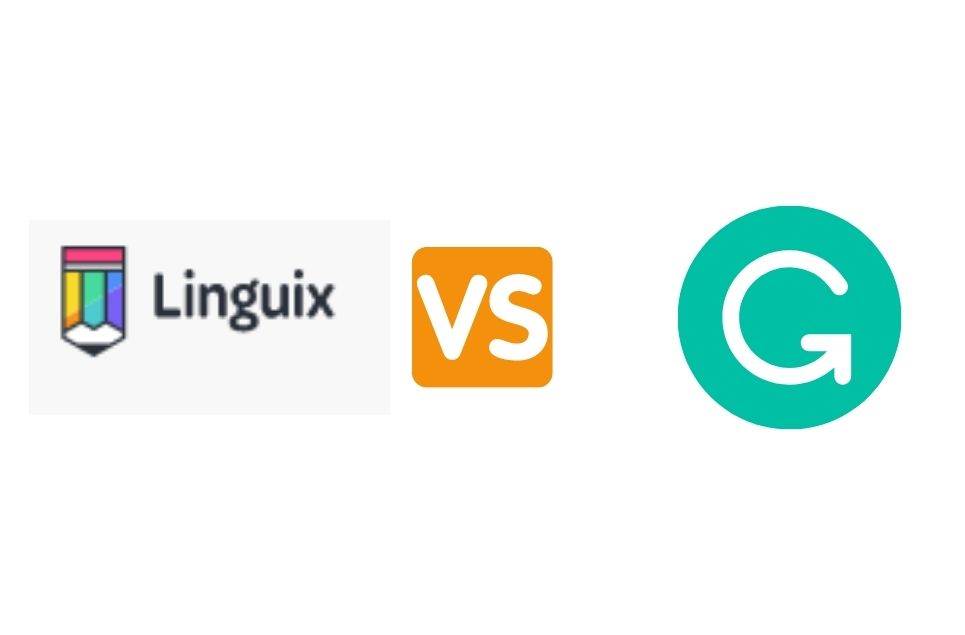 Grammarly:
Grammarly is obtainable through a lot of tools, including:
Google Chrome
Mozilla Firefox
Windows PC
Microsoft Edge
Microsoft Word
Android
macOS
IOS
Beta on Google Docs
Features: 
Weekly email feedback
Browser extension
Plagiarism checker
Pricing:
Monthly $29.95
Quarterly $59.95
Annual $11.66 per month
Linguix:
Linguix is accessible for noteworthy browsers only like:
Google Chrome
Mozilla Firefox
Microsoft Edge
Features:
Writing templates
Paraphrasing tool
Advanced writing analytics
Pricing:
Monthly $18.95
Quarterly $12 per month
Annual $8 per month
Tip: Contact Linguix if you want a lifetime deal of just $69
In this Linguix vs Grammarly comparison, you must know that Linguix is a new tool, and it will take quality time to stand with Grammarly. I suggest you use Grammarly for your free and premium writing as it provides you with a more growing platform.
ProWritingAid:
ProWritingAid is a Grammarly alternative that has prime importance in editor's writings and grammar checking. It is specially made for bloggers and content writers. You can optimize your written articles, remove errors, and make corrections to your grammatical mistakes.
Features:
Users can identify issues in writing styles
Improves grammar
Spelling checker
Cliches and redundancies
Notify about the overused words
Identified repeat words and phrases
Provide a suitable sentence length in the article
Announces the pronoun percentage
Provide consistency
Generate a transition score
Pros:
A lifetime subscription is available
Costs less in comparison to Grammarly
Packed with contextual suggestions, thesaurus, in-depth reports
Quick integrations across multiple platforms
Cons:
Word limit (500) in the free plan
ProWritingAidPremium plan is not included with the Plagiarism checker
Pricing:
Monthly Subscription:
Yearly Subscription:
$79 per year
$6.58 a month
67% saving
Lifetime:
$299 lifetime
One time payment
Includes all updates
Writer.com:
Writer.com is considered the great Grammarly Alternatives tool that offers the Writer web app. You can find the best combination of words and there will be no grammatical errors in the content. It saves time and makes your task much easier.
Features:
In-depth content checker
Messaging goals
Clean interface and UI
Provide full resources for business writers
The company offers encryption, storage, and security
Pricing:
Free:
Basic suggestions, anywhere you write
Autocorrect
Grammer checking
Spelling checker
Punctuation
Data security and privacy
Pro:
Advanced suggestions for individuals
$11 per month
Clarity
Delivery
Inclusivity
Snippets
Writing style configuration
Plagiarism
Team:
Language and content consistency for teams
$18 per month
Multiplayer mode
Style Guide documentation site
Team snippets
Terminology management
Team roles and permissions
Quality reports and analytics
Google and Okta single sign-on
Enterprise:
Great writing across your whole company
Multiple teams and style guides under a single organization
Custom writing style rules
Style Guide implementation and customization
Ginger:
Another Grammarly Alternatives Ginger is a cloud-based proofreading software designed for businesses and educational institutes, which automatically detects errors, improves sentence structures, and corrects misused words in the text, using punctuation, spelling, and grammar checking tools.
Features:
Grammar Checker
Definitions
Third-Party Integrations
API
Customizable Branding
Mobile Access
Terminology Management
Voice Generator
Machine Translation
Document Review
Synonyms
Sentence Rephraser
Translation
Pros:
Free version available
Premium plans are quite cheaper as compared to the Grammarly plans
Correct all your mistakes in just one click
Magical rephrasing
AI-based Synonyms
Translation to 40+ languages
7 days Money-back Guarantee
Cons:
The free plan is limited, even Grammar checks
The translation feature is not included within the Free plan 
Pricing:
Monthly:
Annual:
$7.49 per month
Billed as one payment of $89.88
Two Years:
$6.66 per month
Billed as one payment of $159.84
Hemingway App:
Hemingway is a  powerful Grammarly Alternatives editor app that helps you write with power and clarity by highlighting adverbs, passive voice, and dull, complicated words. Hemingway is a free Grammarly alternative app and its one-click integrations with WordPress and Medium blog allow you to publish a draft or live post.
Features:
Better readability features 
Readability grade and score
Preserve formatting when you copy-paste your text
Handles all your text formatting with the click of a button
Rephrase sentences
Pros:
Superb editing features
Hemingway can be a powerful tool for streamlining your writing style
The free online platform is excellent for editing shorter pieces
If you tend to write in longer, more complex sentences, Hemingway will push you to be clear and punchy in your writing
Great for assessing the readability and complexity of your work
Neat & Clean interface
The Standalone desktop app is available, no internet connection required
Cons:
Lacks grammar checking capabilities
Not great for manuscript writing or longer pieces
Doesn't offer the plotting, formatting, or organizational tools of software like Scrivener
No plagiarism checker included
Pricing:
Desktop app costs $19.99
Ability to save and export
Full Hemingway analysis
Ability to publish directly
Offers export formats like Text, PDF, Word, HTML, Markdown
Direct publishing options on Medium and WordPress
Readable:
Readable is a content marketing software that helps businesses optimize website performance by scanning, scoring, and monitoring website readability. Grammarly Alternatives Readable enables staff members to automatically check spelling and grammar errors and highlight buzzwords, passive voice, adverbs, and clichés.
Features:
Campaign Management
Reporting & Statistics
Multi-Channel Campaigns
Real-Time Reporting
SEO Management
Real-Time Data
Pros:
The text readability tool
The letter grades and tips give you a real insight into where your writing can improve.
The great feeling while getting A
Cons:
Don't highlight the text readability feature
Don't focus on specific spelling/grammar issues 
Pricing:
Content Pro:
$4 per month
Billed as $48 annually
Commerce Pro:
$24 per month
Billed as $288 annually
Agency Pro:
$69 per month
Billed as $828 annually
Language Tool:
LanguageTool is a multilingual writing assistant, used by millions of people around the world. It will assist you to check grammar in various languages, including English, German, Spanish, French, and Portuguese. This is a Grammarly alternative free tool that detects grammatical errors. It also marks spelling errors and style issues in different colors along with synonyms at just one click.
Features:
Multilingual grammar, style, and spell checker
Personal dictionary
Quality scoring for your texts
Texts are securely stored
Picky mode to access even more suggestions 
Pros:
Add to Chrome Firefox, Safari, Edge – It's free
Google Docs Add-on
Microsoft Word Add-in
OpenOffice & LibreOffice Add-on
Cons:
Only 10,000 characters are allowed in the free subscription
Plagiarism checker is not included
Pricing:
Beginners:
$0 per month
This plan is best suited to users who just need a basic grammar and spell checker
Basic grammar, punctuation, and style checking
Only up to 10,000 characters per text
Individuals:
$91.58 per month
This plan is perfect for everyone who wants to noticeably improve their writing
Enhanced grammar, punctuation, and style checking
Up to 60,000 characters per text field
Suggestions to improve style and tone
Detection of incorrect names and titles in emails
Detection of incorrect numbers
Add-in for Microsoft Word
Add-on for Google Docs
Teams:
$164.85 per month
This is the best choice for small teams of up to 20 members
Enhanced grammar, punctuation, and style checking
Up to 60,000 characters per text field
Suggestions to improve style and tone
Detection of incorrect names and titles in emails
Detection of incorrect numbers 
Add-on for Google Docs
User management
Paper Rater:
PaperRater.com is one of the ultimate Grammarly Alternatives that utilizes Artificial Intelligence and Data Science to improve your writing, loved by 99.9% of users from over 140+ countries. Plagiarism checking, automated proofreading, grammar check, and automated scoring ensure your submissions are analyzed in real-time, usually within 5 to 15 seconds.
Features:
Grammar and Spelling Checker
Plagiarism Detection
Feedback and Writing Instruction
Automated Scoring
Vocabulary Builder
Pros:
Always Free
No downloads required
Plagiarism checker is included in the free version
Vocabulary builder to improve spoken/written English
Cons:
No integrations available
A limited number of submissions, length, and plagiarism checks
Pricing:
Basic:
50 Submissions per Month
5 pages/submission
10 Plagiarism Checks per Month
Premium:
$11.21 per month or $71.55 per year
200 Submissions per Month
20 pages/submission
25 Plagiarism Checks per Month
Plagiarism Check Integrated into Proofreader
Ad-Free
Enhanced Plagiarism Check: Matching Text Displayed
File Upload (doc, DOCX, TXT, RTF)
Premium-Only Modules
Faster Processing
QuillBot:
QuillBot is a fantastic Grammarly Alternatives trusted by over 10 million people worldwide that includes students, professional writers, and business people to write better. It is used as a paraphrase tool that uses state-of-the-art AI that helps millions of people rewrite and enhance any sentence, paragraph, or article.
Features:
Paraphraser and Summarizer
Grammar Checker Beta version
Vocabulary enhancements
AI-powered thesaurus to find the right synonym
Quick integration 
7 Writing modes
Pros:
Google Docs and Chrome Extension
MS Word Integration
100% Money-Back Guarantee within 3 days
Cons:
The free plan is quite limited
Pricing:
Free Plan:
5000 Summarizer character limit
700 Paraphraser character limit
2 Sentences processed at once
3 Word Flipper options
3 Writing modes
Google Chrome & Doc Extensions
Premium Plan:
25000 Summarizer character limit
10000 Paraphraser character limit
15 Sentences processed at once
4 Word Flipper options
7 Writing modes
Freeze Words and phrases
Compare Modes 
See longest unchanged words
Google Chrome & Doc Extensions
1Checker:
1Checker is a free Grammarly Alternatives and online proofreading platform that renders spelling, stylistic, and grammar check services, as well as enrich your vocabulary and improve your language skills. 
Features:
Improving accuracy
Detect grammatical mistakes
Great readability and reading time
Gaining traction
Focus vocabulary variety
Improving accuracy
Pros:
Can be used online as well as be installed on Windows and Mac
Features Microsoft and Outlook plugins
Offers ready-made templates to ensure impeccable formatting of your documents 
Completely free of charge
Cons:
Many bugs when it comes to identifying and correcting mistakes 
Outdated tacky website design
The website lacks the protection of users personal data
A limited array of services
Poor customer support
No guarantees that your text will be edited perfectly
Winding Up:
These are the top 10 Grammarly Alternatives used around the globe. Now, you don't need to worry about writing articles. Download these English correction tools of your choice and enjoy!
Disclaimer: Some of the links on our site may earn us a commission if you make a purchase through them. Our recommendations are always based on our genuine belief in the product's quality and suitability. Your trust and satisfaction are our top priorities. Thank you for your support!