If you are looking for a graphics design software that is more cost-effective than Adobe Photoshop or a Canva alternative, then Desygner is the answer. Desygner's intuitive interface will have you creating professional designs in no time! 
With just a few clicks, you can create stunning graphics with templates that are ready to use. Think of it as a Canva alternative with less hassle and more creativity!
While creating designs is essential for online marketing these days, content marketing can't be ignored. It is important to write error-free content to get more traffic and, ultimately, sales. Check out the best Grammarly alternatives if you want to write grammatically correct content.
Desygner:
Desygner is a robust design editing tool that will allow you to create graphics of all types, from simple icons to complex infographics. With hundreds of templates and fonts, there are endless combinations of designs to choose from. If you want to make your own templates, the process of designing is very simple. Go to "My Designs" after logging in, set the canvas size and hit "create".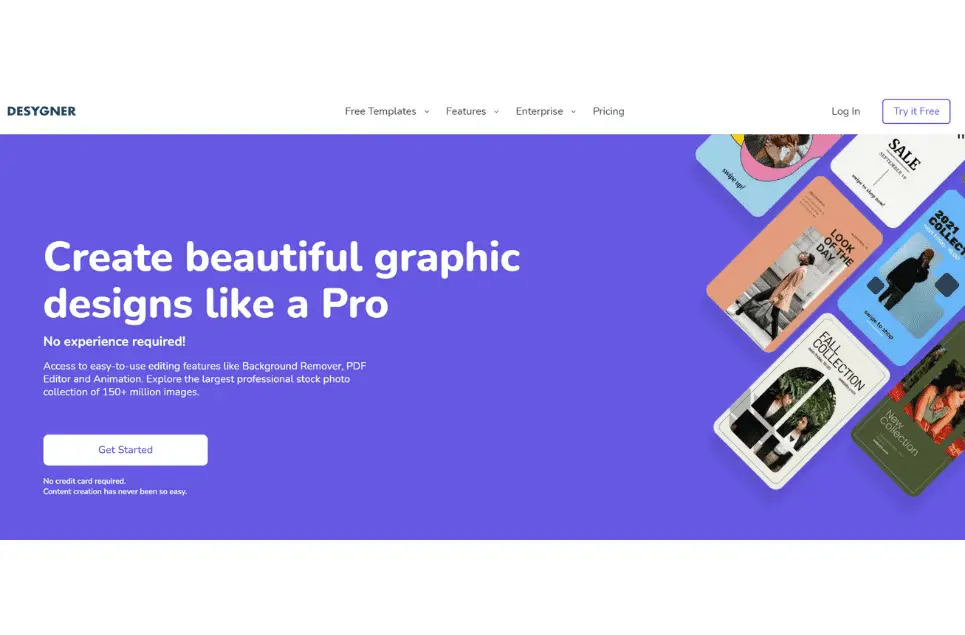 There are so many amazing features, and I'll cover most of them today in this article. This is not just a graphic designing tool like other Canva alternatives, but it goes one step ahead by introducing features like Hire a designer, scheduling posts to social media platforms, and millions of free stock images. 
If you are also looking for an alternative to Canva, and have the following questions:
Which is the best Canva alternative?
How to make social media posts with no experience?
How to make a Resume/CV in 2 minutes?
Which is the best all-in-one tool for social media managers and influencers?
Then keep reading this article!
Let's start first by discussing some of the top features of Desygner. 
Top Features By Desygner:
Animator:
One of the first features offered by Desygner is the Animator or simple animation tool. It allows people to create stunning breathtaking motion graphics with a single click. This feature works great to grab the viewer's attention. 
You can use this feature for your social media posts, email marketing campaigns, advertisement, and the imagination is endless. 
Background Remover:
The Background Remover by Desygner is a simple and easy to use tool for removing backgrounds from photos. This saves you time when cropping photos, and it is a nice way to manipulate your surroundings. 
Removing background from photos is just a click away. Just select a photo, click on the Background Remover icon and boom! It will remove the background within 30 seconds.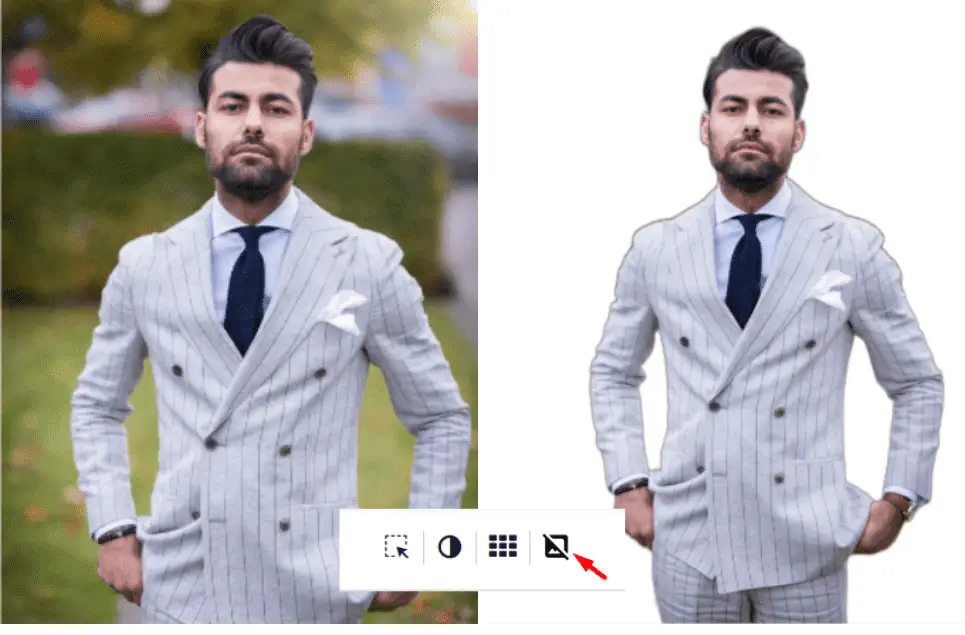 Print Designs:
The Desygner app is a unique way to create and print flyers, cards, posters, and other designs. Once you have created your design using the app's simple interface, you can also order prints from their website.
Online Graphic Design Editor:
With Desygner's easy to use interface, you don't need any prior experience in graphic design to create presentable designs that will impress your audience. The simple drag and drop features will allow you to customize your images without any hassle. 
You can also save time by utilizing their templates, as they have a variety of styles available for you to choose from.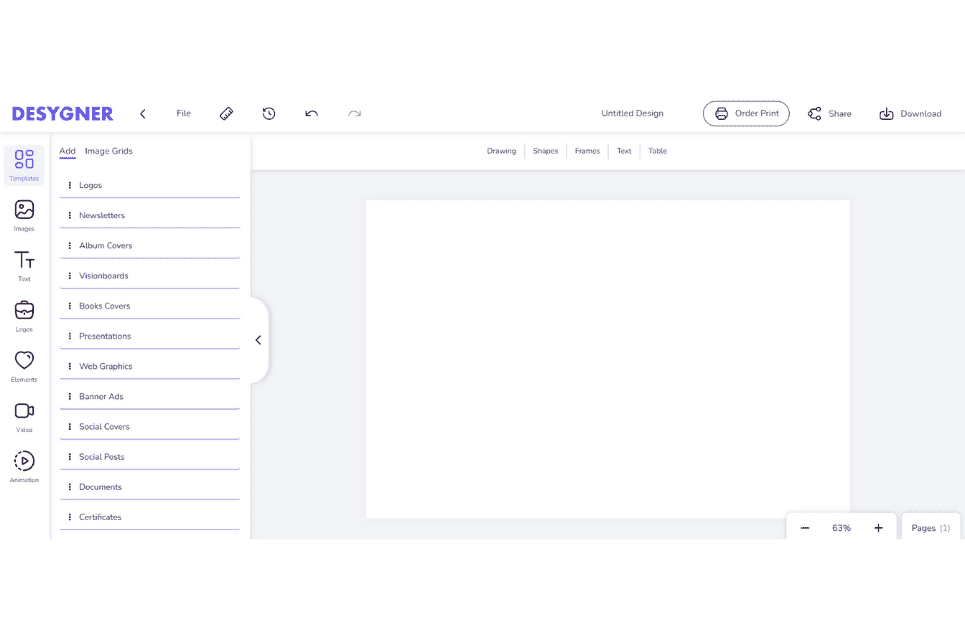 Royalty Free Images:
There are many different types of royalty free images you can find on Desygner, over 150 million royalty free images!
What are the benefits of using Royalty Free Images? Some people may need to use royalty free images. These images are licensed for use by anyone, at any time, at no charge. 
Besides this, they can allow you to save time by not having to edit the image or draw your own illustration if you don't know how. 
Resize Images Online:
Desygner is a web-based website that can resize images using their online tool. The web app is simple to use, and the interface is clean and user-friendly. Simply upload your image or select the design, select the desired width and height, then hit resize. 
Once you've clicked resize, Desygner will automatically resize it for you without changing its quality.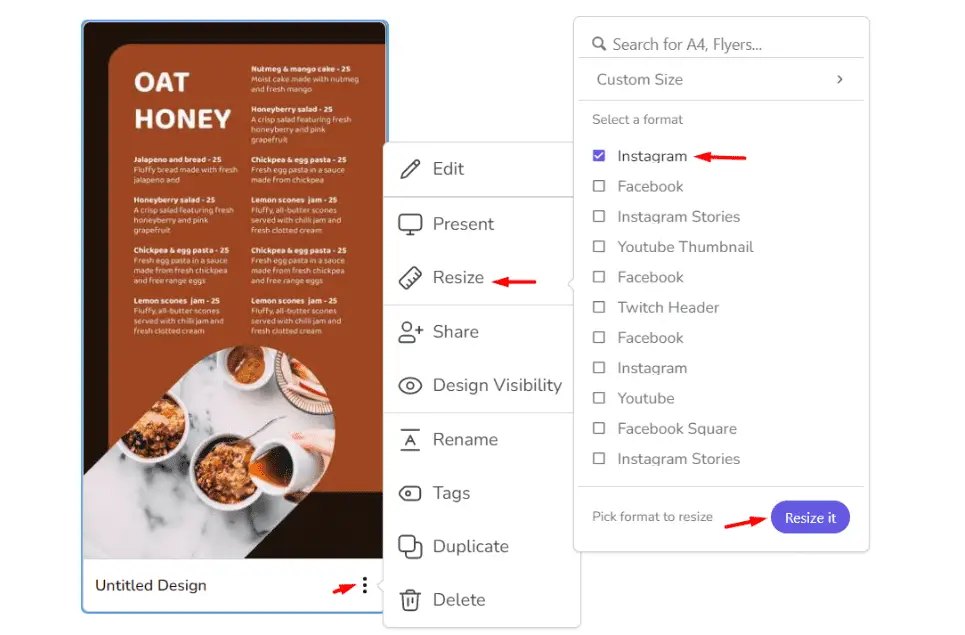 PDF Editor:
PDF editor is another great feature that you can use with Desygner. Simply create or upload a PDF, and you can edit text, images, logos, and adjust layouts.
With the ability to change the page size and margins, you have your choice of how your layout will look when printing or saving a copy of your work. As a bonus, you'll never have to worry about accidentally saving over old work because it automatically saves once you've finished making changes.
Brand Kit:
Desygner allows people to create custom personalized brand kits. With a Brand Kit, you can create an original logo, icon set, color palette, pattern library, and your own custom typeface.
Add Team Members:
Another great feature of Desygner is to invite and collaborate with other designers and team members. Every designer has the opportunity to create, manage, and share projects with other designers in their team. 
What's more exciting is collaborating with other people in real time by chatting or making comments on designs. Users can also invite others to view their work or collaborate on designs remotely.
Hire Designers:
The process of hiring a designer can be an overwhelming experience, especially when you are not sure what the designer should do. Hiring a designer means that they will be able to take your vision and create it into a final product. 
Luckily, Desygner offers an opportunity for people to hire a designer to complete small one-time projects.  
Who Needs To Use Desygner?
Desygner, a Canva alternative, can be used by anyone who is using social media platforms, or even just using the internet. Whether you are a social media manager, content creator, freelancer, or a blogger, you need to create amazing social media designs and Desygner can help you with that. 
The following are the people and industries who need to use the Desygner from today:
Designers
Marketers
Freelancers
Content Creators
Franchises
Education
Non-Profit
Real-Estate
Social Media Managers
Brand Managers
What Can You Make Online With Desygner?
There are many things you can make/design with Desygner. Some of the most highlighted ones are the following:
Logos
Social Media Posts, Covers, and Banners
Social Media Images
Business Cards
Flyers
Resume/CV
Presentations
Greeting Cards
Menus
Certificates
PDF Documents
Ebooks
Banner Ads
Newsletters
Album Covers
Web Graphics and so much more
Desygner Platforms:
Desygner not only offers a web-based solution, but it can also be used on smartphones. Here is the platform list:
Desygner Pricing:
Desygner offers 3 plans to its users:
Not sure? Desygner also offers a 14-Days free trial without any need for a credit card. So, try first, pay later!
Free ($0):
The following features are included in the free plan:
Access huge library of templates
Access to 300+ design formats
Millions of images and icons
Hundreds of free fonts
Limited assets library
Custom dimensions
Resize designs
Animated designs
Import & Edit up to 10 PDF files
Download designs with transparent background
Use on PC, Mac, iOS, & Android
Pro+ ($4.95/month):
Everything included in the free plan
Share plan with up to 5 members for free
Premium templates
Access to 125M shutterstock photos, illustrations, & videos
Unlimited assets storage and assets library
Resize unlimited designs
Track history
Unlimited animations
Schedule posts across social media platforms
Import & Edit Unlimited PDF files
Business ($9.95):
Everything included in the Pro+ plan
Create your own templated for teams
Define user roles
Invite users for free & collaborate with them
Access to 147M shutterstock images, videos, and illustrations
Multiple assets library
Share digital assets company-wide 
Manage templates & so much more
Conclusion:
Desygner is a great Canva alternative for people who want an ultimate solution. It is a great platform that allows people to create hundreds of different types of designs with the help of thousands of templates.
People should be able to help you create stunning designs for their projects with Desygner. I hope this article will help you get the creative juices flowing and give you confidence in your design abilities.