WordPress is the most commonly used CMS (Content Management System) that we are using today. Recently WordPress 5.5 has been released with a lot of improvements. You will see the latest features of WordPress in this update. About 35 %+ of the websites are made with WordPress. Whether we want to make our blog or start a new e-commerce site, WordPress is the number one option for most of us.
The reason behind this success of WordPress is that it is so simple and easy to use. You don't need to be any developer or have any knowledge of Website Development. Just buy a hosting and domain and start building your website on WordPress within hours. Yes, it is right. You can literally build your e-commerce store with WordPress and WooCommerce within 2-3 hours yourself. So, you don't need to hire a developer and spend thousands of Dollars.
WordPress has already made our lives easy and simple, with its built-in features, themes, and plugins support. And with WordPress 5.5, they are taking one step further towards your success. There are a lot of security improvements, bugs fixed in the latest WP 5.5 version. There are many new features added in the 5.5 version of WordPress, but In this article, we are going to give you the Top 4 features of WordPress 5.5 that we think are best for you and your website. 
Top 4 features of WordPress 5.5: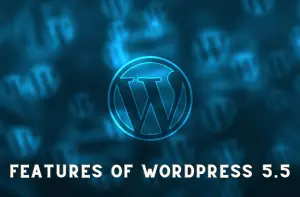 As we discussed above, there are many new features, but for now, we are going to list Top 4 features that are worth mentioning here. The following are out four best features of WordPress 5.5.
Enable Auto-update for Plugins and Themes:
One of the first and best features of WordPress 5.5 update is that it gives you the option of enabling auto-updates for plugins and themes. This is the feature that is very important in terms of security as well because mostly we ignore updates that are important for the security of your website. 
Previously, you have to update plugins and themes yourself which is time-consuming, and sometimes even you ignore these updates. But now your security will be at the top as all your plugins and themes will be automatically updated.
To get enable this feature, first, you need to go to plugins, and there you will see new options to Enable auto-updates. You can then select all or your required plugins to set to auto-update.

You can also selectively enable or disable auto-update from Bulk Actions and then click apply.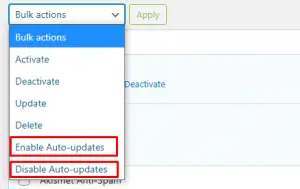 Improved Block Editor in WordPress 5.5 Update:
The next feature of WordPress 5.5 is the improvements in the block editor. Block editor is the place where you spend most of your time while creating the content. In the new 5.5 version of WordPress, there is an integrated Block directory. That means if you want to add some block and it's not available then you will see some suggestions from the block editor directory.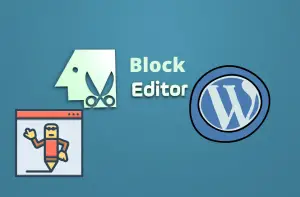 This means you can add different types of blocks to your content, enhancing the quality of your content. Another change in the block editor is the User Interface. Now, you will see an updated UI of the block editor. 
You can now also Edit images within the block editor easily. You can change the ratio, height, width, and so on to make your images according to your requirements. One of the new features is Patterns in the block editor. Which means you can make layouts of page quickly and easily. 
Lazy Loading Images:
Another feature of the WP 5.5 version is lazy loading images. Before that, we need to install the plugin to get this feature. But now WordPress has made it as a default feature for all websites. This is a very helpful feature on the loading website. It eventually decreases the loading time and hence improved the website speed, which is one of the factors of SEO for ranking on Google.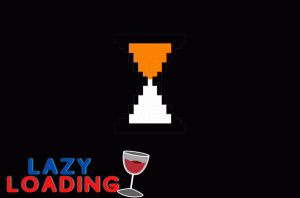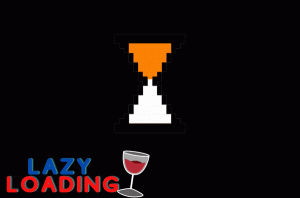 This feature is supported by all the latest well authority browsers as well. Another benefit of this feature is user experience. Your user does not have to wait much to get view your content. Instead, images will load as you scroll down. Ultimately not much load on the server, user experience increase, and so is the SEO ranking.
XML Sitemap in WordPress 5.5:
In previous versions of WordPress, you can get your XML sitemap of the website using some SEO plugins like RankMath or Yoast. But now things have changed and made them easy for you. With WordPress 5.5, you don't need to do anything to get an XML sitemap. WordPress will automatically publish the default XML sitemap for your site. And ultimately help you to get your website searchable in Google Search Engine.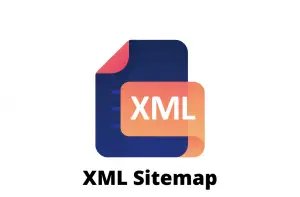 This feature will be very helpful are non-SEO persons. They don't need to publish sitemaps themselves. But at the same time, this feature has some limitations as well, and to get advanced features you need to use SEO plugins like RankMath, Yoast Premium SEO, or All in one SEO. 
Conclusion:
So, above is the list of some of the best features that you will see in WordPress 5.5 update. Tell us in the comment box, what is your favorite feature? We will be happy if you mention some other features that we may miss here. We also hear some issues that the latest update of WordPress 5.5 breaks some sites. Hopefully, this bug will be solved by the WP community soon. 
If you like this article, please share it on social media and subscribe to our newsletter. Check out the best android apps if you are interested in Art Design and Communications apps.